Coming soon - Young Women in Investment Program UK 2023!
After a successful launch year with 27 bootcamp participants and 15 internships across the investment industry, we are delighted to announce the Program will run once again in 2023!
The program structure:
The program starts with a four-week training bootcamp, provided by Fitch learning, covering investment topics as well as soft-skills. The bootcamp will take place in early summer 2023.
Subject to full completion of the bootcamp, a three-twelve month paid internship across investment industry.
Details regarding your eligibility, internships, bootcamp and how you can apply will be released soon, add your name to the list to be the first to hear about this opportunity!
Making an impact on the industry
The Young Women in Investment Program was first launched by CFA Society India in 2018 with the aim of making the investment industry more accessible to recent female graduates. This Program has gone from strength to strength and in India has resulted in internships in 19 different companies for over 180 women.
What to expect from the bootcamp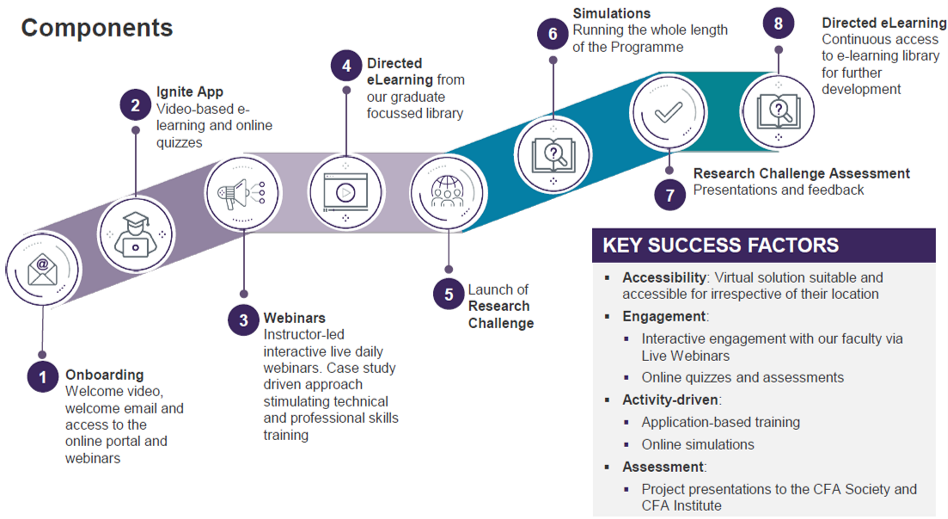 Topics covered in the bootcamp include:
Speaking & Writing best practices
Presentation best practices
Art of networking
Individual and group presentations
Building an international career
Personal finance & Excel
Risk management and mitigation
Financial modelling
Mechanics of Financial Markets
Asset classes
Portfolio construction
Capital Markets
Performance evaluation
Investment industry overview
Ethics and professionalism
Regulations and regulators
2022 Firm participants included: