New 2022 program encouraging gender diversity in investment management
The program structure:
The program starts with a four-week training boot camp, provided by Fitch learning, covering investment topics as well as soft-skills. The boot camp will take place in late summer 2022.
Subject to full completion of the boot camp, a paid internship across investment research, performance management, private credit, investment banking, operations, valuation, product control, public equity, credit ratings, fund research, product development, financial reporting, investment compliance, data analytics and restructuring.
Details regarding your eligibility, internships, boot camp and how you can apply will be released soon, add your name to the list to be the first to hear about this opportunity!
Making an impact on the industry
The Young Women in Investment Program was first launched by CFA Society India in 2018 with the aim of making the investment industry more accessible to recent female graduates. This program has gone from strength to strength and in India has resulted in internships in 19 different companies for over 180 women. Due to its popularity, Young Women in Investment programs have launched in Brazil and will be launching in Qatar, Spain, France and the UK this year.
What to expect from the boot camp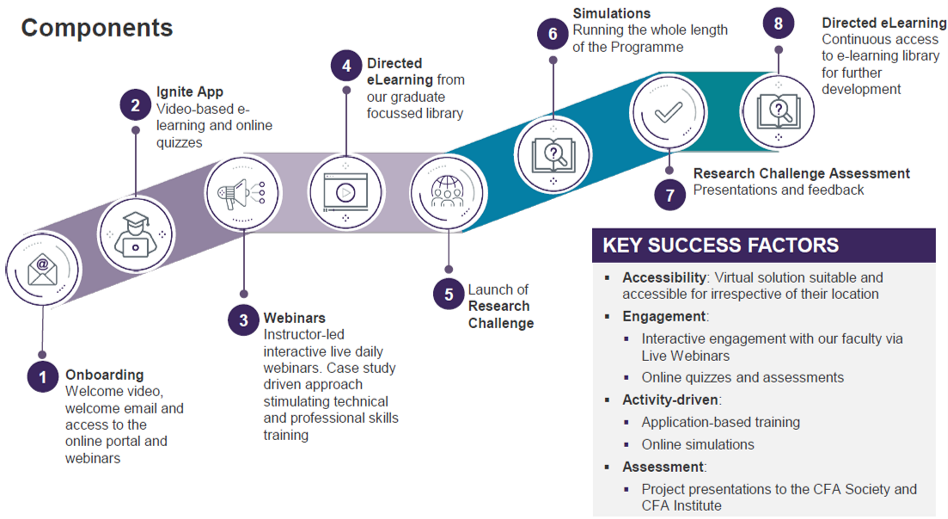 2022 Corporate Sponsors