The Mentoring Programme 2019 saw 31 CFA UK members benefit from the advice and guidance of a CFA UK mentor. Read on to hear about Stephane's and James' experience as mentees …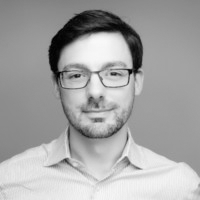 Name: Stephane Raulois, CFA, Senior Audit Manager, BNP Paribas
Years of experience in the sector: 10 years
Why did you want to be mentored?
I wanted to join the programme as a mentee because I've been working now for more than 10 years. I thought it was a good time for me to take a step back and think about what I want to do next.

What's the best piece of advice you've been given by your mentor?
You have to consider the professional opportunities with your personal situation as well. Not all professional opportunities, as lovely as they look like, fit with your personal situation.


What have you learned the most from being a mentee?
Knowing myself better and being able to align what I want to do with what I can do, according to a profile.

And how has being a mentee helped you in your career?It's a bit too early to say. But I've opened a lot of doors trying to look for different opportunities, and this programme has helped me to focus, define, really what I wanted to do.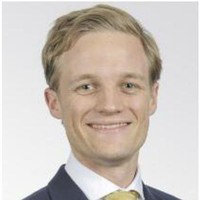 Name: James Crombie, CFA - Head of Research/Associate Portfolio Manager, Petrus Advisors
Years of experience in the sector: 6 years


Why did you want to be mentored?
It was because I wanted a point of view that was outside people at work and immediate colleagues, who sometimes can't have the candid discussions with you that a mentor can.

What's the best piece of advice you've been given by your mentor?
I think it was going into conversations with my superiors, knowing that I had a very sound point of view having argued and defended it with my mentor.

What have you learned the most from being a mentee?
I think it is that older people up and down the food chain struggle with the same challenges to an extent. So, it added a human element to it. And I think the second thing was that it's quite normal to feel, I guess trepidation about anything you take on in life and to go after anyway.

And how has being a mentee helped you in your career?
Having a mentor to help me shape my goals has been super useful because you're accountable and you need to articulate what can often be, thought bubbles in your head. When you actually have to sit down and say this is my goal, this is how I know if I've achieved it, and be accountable to someone on a fortnightly basis is very motivating and makes you accountable to your own goals.

If you would like to become a CFA UK Mentee, we are open for applications on 9 December 2019. APPLY TO BECOME A MENTEE