Member benefits
Candidate membership is available to individuals studying the CFA Program. The benefits are tailored to provide you with comprehensive exam support to help you prepare and achieve at the highest level. You'll also benefit from our usual membership benefits designed to help you grow your career, achieve your professional goals, and get and stay ahead in the investment profession.
CFA Program June 2020 exam postponement
For the safety of our global community, CFA Institute has made the decision to postpone the June 2020 CFA Exam. For more information visit the CFA Institute website.
CFA UK has subsequently postponed all candidate support events including webinars and mock exams that were due to take place between March - May 2020. Once CFA Institute has rescheduled the exam, CFA UK will reschedule the programme of candidate support.
Membership fees
Our membership year is 1 July to 30 June and the annual membership fee for the 2019/2020 membership year is £120.00.
Over 15 months of membership for the price of 12
As a special offer we are offering new members the opportunity to become a member today for £120.00. This covers the rest of this membership year to 30 June 2020 AND the whole of the following membership year, from 1 July 2020 to 30 June 2021. To take advantage of this offer apply for membership today.
Do you have questions about becoming a CFA candidate member with CFA UK? Contact the membership team today
Access comprehensive study support
Take advantage of our comprehensive CFA Program support to help you prepare for your exam and achieve at the highest level:


Gain professional recognition
CFA UK membership demonstrates your commitment to professional excellence, giving you recognition as an authoritative and actively engaged investment professional.
Expand your knowledge
Stay ahead by developing your skills and keeping up-to-date with the latest industry insights:
Connect with like-minded peers
Grow your professional network by connecting with over 12,000 of the most qualified investment practitioners in the UK:
Progress your career
Take advantage of our career support services including 20 free career-related events per year and access to our Careers Centre where investment firms actively target CFA UK members.
Discounted offers
As a CFA UK member you can take advantage of discounts for CPD-accredited courses with training providers.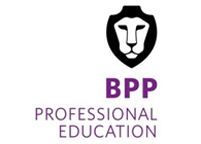 BPP Professional Development
For a 30% discount (please note that this offer includes only CPD-accredited courses) quote your CFA UK membership number when booking.
Browse BPP Professional Development courses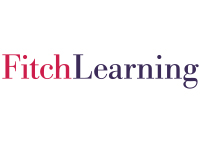 Fitch Learning
For a 15% discount (please note that this offer includes only CPD-accredited courses) quote your CFA UK membership number in notes section of the Fitch Learning registration page.
Call 0845 072760 or email qualifications@fitchlearning.com for 10% discount on CFA Program Level I training.
Browse Fitch Learning courses
Eligibility
Candidate membership is available to individuals currently enrolled in the CFA Program. You will need your CFA Institute number and a method of payment handy when you apply.
Protect: Speak up, stop harm helpline
CFA UK is a sponsor of the whistleblowing charity Protect (formerly Public Concern at Work) which provides a dedicated telephone number to our members.
Call 020 3117 2520 or 0800 112 4984 to report any concerns or if you need personal support. You can also email whistle@protect-advice.org.uk
For more information see our whistleblowing resources.