Three new Fellows announced in recognition of their services to the investment profession. New Fellows include former chair of the AIC.
This e

lite group now totals 85 CFA UK Fellows.

CFA Society of the UK (CFA UK), the local society of investment professionals which works with members to build a better investment profession, today announced the appointment of three new Fellows:
Sarah Bates, Chair of St. James's Place and Polar Capital Technology Trust
Richard Dunbar, CFA, ASIP, Head of Economic and Thematic Research at Aberdeen Standard Investments
Natalie WinterFrost, CFA, FIA, Client Director at Aberdeen Standard Investments
The prestigious CFA UK Fellowship designation recognises leading investment professionals for exceptional service. Open to CFA UK members and non-members alike, the accolade is awarded every two years to people who are judged by the Society's Fellowship Committee to have made an outstanding contribution to the profession or the aims and objectives of the Society. Fellows serve as CFA UK ambassadors within the economy and set an example for other professionals. With only 85 Fellows in total, the Fellowship designation is a mark of excellence and best practice in the industry.
Says Yusuf Samad, CFA, Chair of the Fellowship Committee: "We are delighted to welcome our three new Fellows. Each of our new Fellows has made a significant contribution not just to the businesses that they work with, but also to the fabric of the investment profession."

Adds Will Goodhart, Chief Executive of CFA UK: "It is important for CFA UK to recognise people who have contributed to the advancement of knowledge and strength of the investment management profession in the UK. Sarah Bates, Richard Dunbar and Natalie WinterFrost bring a wealth of experience in the investment industry and have contributed substantially to the profession throughout their careers to date. We are pleased to be able to recognise their efforts and achievements, and look forward to working with them further."


About the new Fellows
Sarah Bates has over 30 years' experience in the UK savings and investment industry. Currently Chair of St. James's Place and Polar Capital Technology Trust, Sarah has previously served as Chair on the boards of Witan Pacific Investment Trust and J.P. Morgan American Investment Trust. She was also previously Chairman of the Association of Investment Companies, during which time she was a member of the Takeover Panel and a member of the Asset Management Working Group, established by HM Treasury in 2008 to provide recommendations to the government on supporting the sector. Sarah is additionally a Worldwide Health Trust, Chairman of the St. Joseph's Hospice Investment Panel, and a member of the USS investment committee, as well as a past adviser to the Royal College of Surgeons' charitable fund and past Chairman of the Cancer Research UK pension fund's investment committee. She is one of the founders of the Diversity Project and is a member of its Advisory Council and Steering Group. Sarah holds a BA (Hons) from Trinity Hall, Cambridge University in Law and an MBAfrom the London Business School, and is a companion member of CFA UK.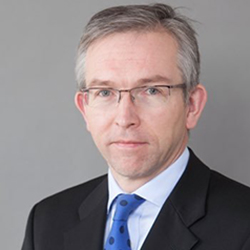 Richard Dunbar, CFA, ASIP, is Head of Economic and Thematic Research at Aberdeen Standard Investments and a past Chairman, Treasurer, Committee Chair and Committee member at CFA UK. As Chairman, he led the development of the Society's work on professionalism, and also hosted CFA Institute's Society Leadership Conference in London in 2014. Both the Women's Network and Ambassador Programme were also started during his term as Chair. He is currently Chair of CFA UK's Advisory Council and a founding member of the Society's Disciplinary Committee. Outside his work with CFA UK, Richard has been an adviser to the centre for finance and investment at Heriot-Watt University since 2014 and a member of the Board of Trustees of Scottish Love in Action for the past two years. He joined Aberdeen Asset Management in 2014 as part of SWIP, where he had been part of the Investment Solutions team and held various roles in the UK and global equity teams since 2000. Before this, Richard worked for seven years with Blairlogie Capital Management as a portfolio manager for the UK and Europe. He started his career in 1989 as a UK portfolio manager with Murray Johnstone and holds a BAdmin (Hons) in Business Administration from the University of Dundee.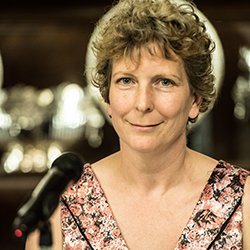 Natalie WinterFrost, CFA, FIA, is a Client Director at Aberdeen Standard Investments and a past Chairman, Vice-Chairman, Committee Chair and Committee member at CFA UK. As Chair, she led work on Building a Better Investment Profession, the publication of an academic paper on executive remuneration, and oversaw a project on the Value of the Investment Profession, in addition to being integral to the launch of the Ethical Leadership Programme. She also chaired the Professionalism advocacy group while on the Board and oversaw the development of advocacy resources and the publication of position papers. Natalie joined Aberdeen Asset Management in 2007 from PwC where she had worked since 2000 and managed the London investment consulting team, overseeing the delivery of investment advice to a range of institutional clients. Natalie is also a former Council and Investment Committee member at the Society of Pensions Professionals (formerly the Society of Pensions Consultants) and past Board member of Population Matters and the City Women's Network.


***


Notes to editors:
For further information about the results or to request an interview, please contact Ogilvy Public Relations: CFASocietyUK@ogilvy.com