The CFA Institute Research Challenge is a global competition that provides university students with hands-on mentoring and intensive training in financial analysis. Students work in teams to research and analyse a publicly traded company - this year's company is WPP - and then write and present a report with a buy, sell, or hold recommendation. This is the eleventh year CFA UK has hosted a local Research Challenge event.
Find out more about attending the UK Final on 15 March 2018 and register your free place (limited spaces).
CFA UK is pleased to announce the 2017 UK Research Challenge finalists, following entries from 12 universities, as:
Cranfield University
Lancaster University
University of Exeter
University of Reading (Henley Business School)
The 2018 UK Final
The finalists will join us at the UK final at 5pm on Thursday 15 March at Bank of America, King Edward Street, London. The event will be combined with a careers focused presentation from Steve Rook, whilst the judges are deliberating over the winner
The winning team will be announced on the night and they will then progress to the EMEA Regional Final, to be held in Dublin, Ireland on 4-5 April 2018.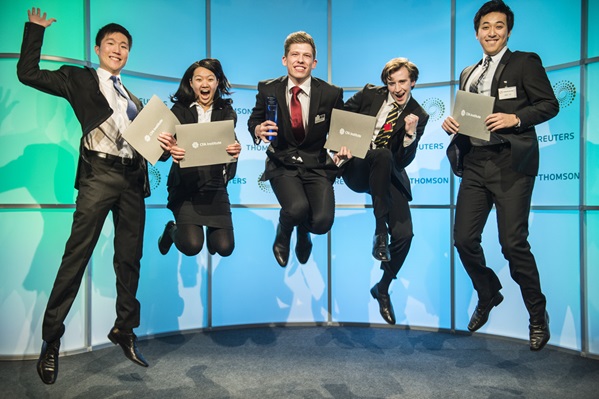 A unique opportunity for students worldwide
The Research Challenge gathers students, investment industry professionals, publicly traded companies and corporate sponsors together locally, regionally and globally for a real world competition. In order to promote best practice in equity research and company analysis, students from business schools across the globe, research, analyse and report on a company from the perspective of independent research analysts. Additionally, all participants are introduced to and adhere to the standard of the CFA Institute Code of Ethics and Standards of Professional Conduct.
Research Challenge statistics
4,000+ Students
2,500+ Industry volunteers
865 Universities
137 CFA societies
99 Local level challenges
70 Countries
How the Research Challenge works
Local CFA societies host and launch a Research Challenge in conjunction with participating universities. The universities assemble teams of three to five business, economics or finance students who work with a company to conduct investment research and prepare a company analysis, with guidance from a faculty adviser and investment industry mentor. Students will typically have the opportunity to attend a presentation and Q&A session with management of the company.

The reports are graded by expert practitioners, with the top-scoring teams invited to the local Challenge Final. The teams' presentations are then evaluated by high-profile panels consisting of heads of research, portfolio managers, and chief investment officers from the world's top firms.
Benefits of participation
Students: Develop your resume/CV through hands-on mentoring and intensive training in company analysis and presentation skills.
Universities: Showcase your university on a global scale and provide your students with practical training and invaluable exposure to top industry professionals.
Mentors and Panelists: Encourage best practices in research within the next generation of investment professionals and help give back to the investment profession in a high-impact manner.
Find out more about attending the UK Final on 15 March 2018 and register your free place (limited spaces).
Follow the event on Twitter: #CFAResearchChallenge