Industry research outlines the trends and disruptions, suggests roadmap needed
The Future State of the Investment Profession study released today by CFA Institute describes an industry at an existential crossroads. It warns that investment industry leaders who fail to transform their business models may jeopardize the future of their firms. The report provides a guide to investment industry leaders looking to adapt, however, and it is timed to coincide with the Putting Investors First campaign, a recurring CFA Institute annual initiative to focus the attention of the industry on the needs of investors around the world. The study provides a series of planning scenarios derived by combining megatrends impacting all industries with other forces specific to the investment industry. These can be used as tools for leaders in investment management to steer the future of their businesses and ultimately improve outcomes for end investors.
"Our industry is at an inflection point, where success or failure hangs in the balance," said Paul Smith, president and CEO of CFA Institute. "Industry leaders will make decisions over the next five years that will have an impact not just on their firms, but also on the entire landscape of the investment profession as we know it."
Among the megatrends identified are technological advances, redefined client preferences, new macroeconomic conditions, different regulatory regimes reflecting geopolitical changes, and demographic shifts. The scenarios are not forecasts but include possibilities for the future state of the investment industry.
Leadership skills critical to future competitiveness
The study also analyzed the most important skills needed for effective leadership in the future. While there are common global themes, certain regions differed in their assessment of the skills that are most important for leadership success. Respondents from North America (61%) and Europe (46%) noted that the most important skill of an asset manager CEO will be the ability to articulate a compelling vision for the institution. In Latin America and in the Middle East and Africa, relationship building skills (42% and 40% respectively) and crisis management (39% and 37%) will be the two most important skills for leadership success. Respondents based in Asia Pacific see ethical decision-making (38%), and relationship building skills (40%) as especially important.
"Whatever the future holds, leaders in the investment industry will need new skills, and they will need to recruit and develop employees along new dimensions," said Roger Urwin, a co-author of the report and chair of the Future of Finance Advisory Council at CFA Institute. "Soft skills such as creativity, empathy, and negotiating complex situations will become increasingly important."
Roadmap for success
To help leaders navigate through these changes successfully while building trust and increasing the benefits to society, CFA Institute urges asset owners, asset managers and investment intermediaries to focus on these areas for the future:
Professional transformation: Develop the mindset and practices by which the investment industry evolves into a professional status akin to law or even medicine.
Fiduciary implementation: Master the meaning of fiduciary in a way that can be effectively implemented even with inherent trade-offs and conflicts.
New skills for new circumstances: Develop new-era leadership. The industry's biggest challenge is finding leadership who can articulate a compelling vision and instill an ethical culture. Improving diversity is linked to better performance and culture.
Stronger standards to restore industry trust: Specify and influence culture and practice with regard to values and costs. Create a culture and business model which align credibility and professionalism across a spectrum of critical attributes. Use the CFA Institute TRUST checklist: Transparency, Realistic measures, United values, Sustainable and fair rewards, and Time-tested relationships.
"This study clearly shows a critical need for investment firms to adapt more quickly to new conditions. In many cases organizations need to adopt transformational change as we enter a new global investment era," noted Smith. "As the drivers of this transformation, industry leaders hold our profession's future in their hands. They must demonstrate their purpose and passion to serve others, show investors the value of what the industry does and elevate the trust that end investors feel in investment organizations."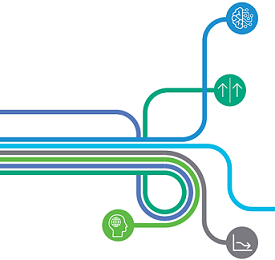 Key survey findings
The views of more than 1,000 investment management professionals, including CFA charterholders indicate that significant change on all fronts lies ahead over the next 5-10 years:


Changing investment trends
73% expect environmental, social, and governance factors will become more influential
70% expect financial centers in the Asia Pacific region will become more influential
Business models facing pressure
84% expect industry consolidation
70% expect to see more assets going into passive investment vehicles
63% expect profit margins at asset management firms to remain flat or to contract
57% expect institutional investors will look to reduce costs by in-sourcing more investment management activities
Opportunities on the horizon
55% expect globalization will offer new opportunities for the investment professionals, while 18% perceive globalization as a threat
49% expect technologies will present new opportunities for investment professionals, while 23% see new technologies as a threat
To learn more, download the report Future State of the Investment Profession


About the research
In 2016, CFA Institute commissioned the Institutional Investor Thought Leadership Studio to survey members of the investment management profession for an overview of the current and future state of the profession. A questionnaire was distributed to two lists, one drawn from Institutional Investor's database, the other from CFA Institute. There were 1,145 responses (644 from CFA Institute) collected from 8–22 December 2016, with a margin of error of 2.9%. In addition, Institutional Investor conducted interviews with 19 executives in the investment management profession to obtain context and further details about the collected data. High-resolution images from the study are available upon request.
CFA Institute
CFA Institute is the global association of investment professionals that sets the standard for professional excellence and credentials. The organization is a champion for ethical behavior in investment markets and a respected source of knowledge in the global financial community. The end goal: to create an environment where investors' interests come first, markets function at their best, and economies grow. The CFA Institute Future of Finance initiative is a thought leadership program to critically examine the industry and advance a more investor focused and sustainable profession. CFA Institute has over 146,000 members in 160 countries and territories, including 140,000 CFA charterholders, and 147 member societies. For more information, visit www.cfainstitute.org.