The CFA Society of the UK (CFA UK) announced the appointment of its new chairman, Gerry Fowler, CFA. Gerry takes over from Natalie WinterFrost, CFA, FIA, and his nomination was ratified at the society's Annual General Meeting on 29 November 2016.
Commenting on appointment, Gerry says:
"I am honoured to take up the position of chairman of CFA UK and hope to build on the important work that Natalie has done. The board is full of eminent investment professionals as well as dedicated volunteer leaders of our society. It is their wisdom and dedication that gives me great confidence we will advance our mission further in the coming years. The key priorities are related towards building a better investment profession and we now have around 300 volunteers helping turn this vision into action. I aim for our achievements to inspire others to be leaders in this process."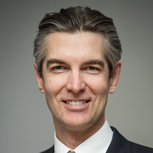 Gerry Fowler, CFA
Gerry was previously vice-chair of the board and has been a director of CFA UK since 2012. Gerry was also the management committee representative responsible for overseeing CFA UK's member services department. Currently he is investment director for Standard Life's multi-asset investment team. Prior to this he was global head of equity and derivative strategy at BNP Paribas, following 12 years working for Citi in a variety of roles.

He is a graduate of the University of Queensland, holds a postgraduate diploma in applied finance and investments from the Securities Institute of Australia and was awarded his CFA charter in 2004.

Also announced at the AGM were the appointments of four new CFA UK board members:
Alexandra Haggard, CFA – head of consultant relations (EMEA) BlackRock
Tim Nuding, CFA – managing partner of Prosperity Capital Services LLP
Helen Thomas, CFA – head of active discretionary currency at State Street Global Advisors
David Zahn, CFA – head of European fixed income, senior vice president and portfolio manager at Franklin Templeton Investments
See the full list of the CFA UK board members.