CFA Society of the UK (CFA UK), the local society of investment professionals which works with members to build a better investment profession, today announced the appointment of five new Fellows:
Gerry Fowler, CFA, Investment Director, Aberdeen Standard Investments


Deborah Fuhr, Managing Partner and Founder, ETFGI


Nitin Mehta, CFA, past Managing Director- EMEA, CFA Institute


David Pitt-Watson, Visiting Fellow, Cambridge Judge Business School


Andreas Utermann, ASIP, Advisor and former Chief Executive Officer, Allianz Global Investors
The CFA UK Fellowship designation recognises leading investment professionals for exceptional service. Fellows are elected every other year and are selected for their contribution to the profession and to the society. CFA UK now has 85 Fellows.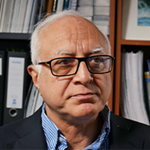 Says
Yusuf Samad, CFA, Chair of the Fellowship Committee:
"We are delighted to welcome our five new Fellows. Each of our new Fellows has made a significant contribution not just to the businesses that they work with, but also to the fabric of the investment profession."
Adds Will Goodhart, Chief Executive of CFA UK: "We're pleased to recognise individuals who have contributed to the development of the investment management profession. Deborah and Andreas have accomplished important pioneering work in the clients' best interests. David has achieved a great deal to hold the investment profession to account and has challenged us to perform the important role that society expects of us with respect to governance and responsible investment. Gerry and Nitin have attained a huge amount over the past decade or more to build CFA UK's resources so that we can play our own part. We're grateful to the committee for identifying such a great group and look forward to working with them."
About the new Fellows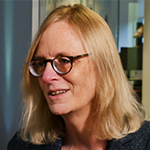 Deborah Fuhr
is the Managing Partner and Founder of ETFGI, the independent research and consulting provider providing insights on the entire global industry of ETFs and ETPs. Previously, she served as Global Head of ETF Research and Implementation Strategy at Barclays Global Investors and was a Managing Director at BlackRock from 2008 – 2011. She also worked as a Managing Director and Head of the Investment Strategy team at Morgan Stanley in London from 1997 – 2008, and as an Associate at Greenwich Associates. She has been working with investors, ETF, ETP providers, index providers, exchanges, MMs and APs, regulators, trade associations, custodians, law firms and accounting firms around the world since 1997.
Deborah has received many industry awards. She has been a recipient of the 100 Women in Finance 2017 European Industry Leadership Award and the 2014 William F. Sharpe Lifetime Achievement Award for outstanding contributions to the field of index investing. She has repeatedly been named one of the "100 Most Influential Women in Finance" by Financial News, most recently in 2016.
Deborah is also a Founder and Board Member of Women in ETFs 'WE', the first women's group for the ETF industry. Founded in January 2014, WE is a non-profit organisation that brings together over 5,300 members, including women and men, in chapters in major financial centres around the world to connect, support and inspire.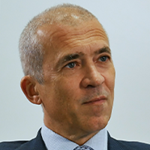 Andreas Utermann, ASIP,
is Executive Advisor at Allianz Global Investors having stepped back from his role as Chief Executive Officer at the end of last year.
Andreas has been with the firm and a member of its Global Executive Committee since 2002, initially serving as Global CIO Equities, becoming Global CIO and Co-Head in 2012 and taking over as CEO in March 2016. Prior to joining AllianzGI, Andreas spent 12 years working at Merrill Lynch Investment Managers (formerly Mercury Asset Management), where he became Global Head and CIO Equities as well as a Member of various Boards. Before this, he worked for several years at Deutsche Bank.
Andreas. a member of the Board of ICMA, is also a founding member of the Climate Finance Leadership Initiative and also sits on the European Institute's Advisory Board and the Advisory Council of the UK's Investment Association. Previously, Andreas was a board member of the CFA Society of the UK from 2011 to 2017.
Andreas supports a number of charitable causes and is a Trustee of the Utermann Charitable Trust, which has a focus on addressing environmental concerns as well as furthering education.
Andreas holds a BSc in Economics from the London School of Economics and an MA in Economics from Katholieke Universiteit Leuven. He is also an Associate of the UK Society of Investment Professionals (ASIP), now CFA Society of the UK.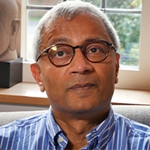 Nitin Mehta, CFA,
is past Managing Director for the EMEA region at CFA Institute and had responsibility for leading the Member Value team in support of the professional practice of members worldwide. He took that role after 10 years as the Managing Director for CFA Institute in the EMEA region. Nitin's long experience in a variety of investment management roles allows him to understand the diverse needs of CFA Institute members.
For almost a decade before joining CFA Institute, Nitin led the international equities business at Henderson Global Investors, a UK-based fund manager with institutional and retail clients worldwide. At Henderson, he was responsible for managing investments, client relationships and the various equity teams covering Europe, the United States, Asia, and emerging markets, as well as technology and socially responsible investing.
Earlier in his career, Nitin held a variety of positions of senior responsibility at investment firms including Quorum Capital Management, a London-based subsidiary of New York Life, where he was head of currency and derivatives; and Shearson Lehman Global Asset Management in London, where he was head of global equities.
Nitin earned an MBA from the London Business School and a BSc (Honours) in computer science from the University of Manchester Institute of Science and Technology.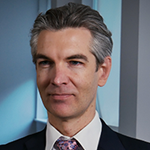 Gerry Fowler, CFA,
is Investment Director of the Global Multi-Asset Strategist Team at Standard Life Investments in Edinburgh. He has held this position since 2015.
He began his career with Salomon Smith Barney (now Citi) in Australia in 2001 as a Derivatives Research Analyst. Gerry relocated to London in 2004 and became EMEA Head of Derivative Research. Two years later, the team was awarded 'Derivatives Research House of the Year' by Risk Magazine. In 2009, Gerry led the development of investable preferred and thematic portfolios from the work of the Citi Investment Research and Analysis department sector teams.
Gerry joined BNP Paribas in 2010 as Global Head of Equity and Derivative Strategy. He built a differentiated sell-side team combining global markets analysis and forecasting with detailed implementation strategies using all equity and derivative products. Three years later, his team was voted #1 for trading ideas using options (Greenwich Survey of Institutional Investors) and they were also awarded 'Derivative Research House of the Year' by Derivatives Intelligence.
For the last six years, Gerry was a Board member of the CFA Society of the United Kingdom (12,000 members) and has been Chairman of the Board for the last two years. His passion has been the promotion of volunteering and he championed the development of an Ambassadors program within financial services firms that has helped build member engagement and industry outreach.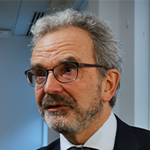 David Pitt-Watson
is a Visiting Fellow at Cambridge Judge Business School and has been an Executive Fellow at London Business School. David was co-founder and CEO of Hermes shareholder activist funds, and their Equity Ownership Service. These were pioneering initiatives in the field of Responsible Investment, and established Hermes as a leader in the field. He is also currently the chair of Sarasin's Climate Active advisory board, and advisory chair at Ownership Capital.
Throughout David's career he has been deeply involved in public service, particularly in the field of responsible investment. He was Co-Chair of the UN Environment Programme's Finance Initiative, in the run up to the Paris climate talks, bringing the voice of the global investment industry to encourage a strong agreement. He was director of the International Corporate Governance Network, the global organisation of corporate governance investment professionals. In the UK, he established the RSA's 'Tomorrow's Investor' programme which successfully led the campaign for better and more transparent pension arrangements in Britain.
Following the 2008 crisis, he was a member of the cross-party Future of Banking Commission, chaired by David Davis MP, and of the Sharman Commission reviewing accounting standards. He has been involved in policy making in the UK, Europe and around the world, particularly in the field of corporate governance and financial market regulation. He was finance director of the UK Labour Party for two years until 1999.
In 1999 he joined Hermes, which had just established its shareholder activist fund, the first fund of this type to be sponsored by an institutional investor. He became CEO of the activist funds, and then co-founder of Hermes Equity Ownership Service. These became the largest responsible investment group of any institutional fund manager in the world and became the seedbed for strategic change, improved corporate governance, and responsible investment practice in Britain and around the world.
He has written three books and numerous articles on the subject of financial markets and their effective operation. The New Capitalists, and What They Do With Your Money, (co-written with Stephen Davis and Jon Lukomnik), were published by Harvard and Yale Universities, and translated into several languages. They describe the opportunities and problems with the establishment of a more responsible financial system.
Notes to editors:
For further information or to request an interview, please contact Ogilvy:
CFASocietyUK@ogilvy.com
About CFA UK
Part of the worldwide network of member societies of CFA Institute, CFA UK represents the interests of 12,000 investment professionals in the UK.