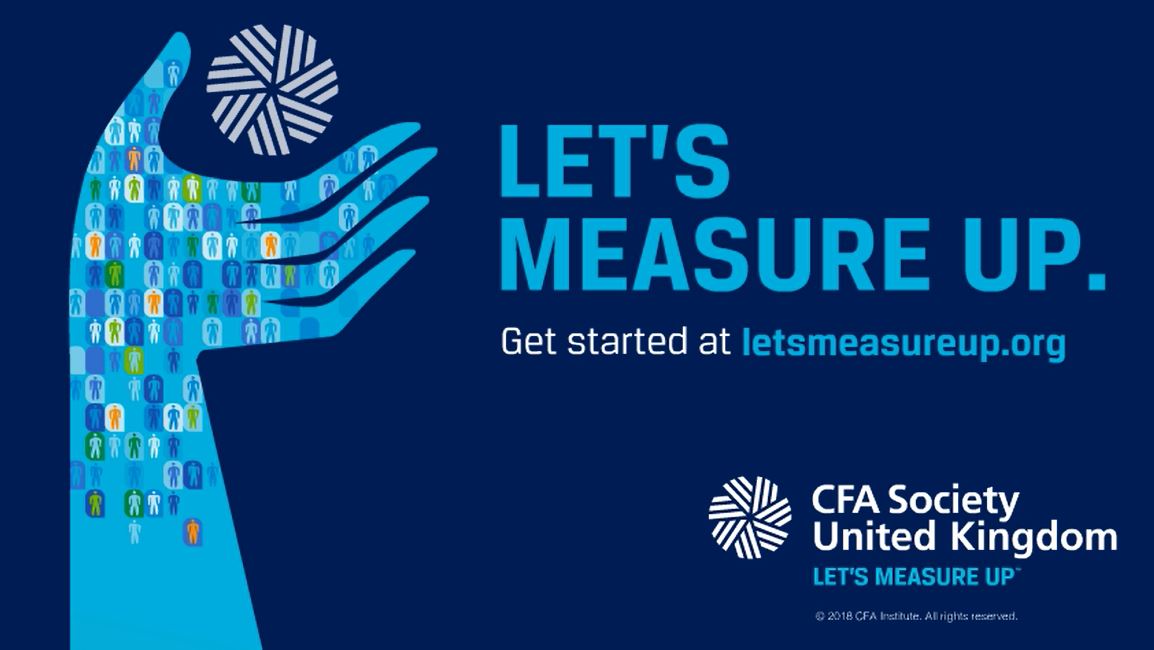 In partnership with CFA Institute CFA UK are delighted to showcase the latest brand campaign Let's Measure Up. Using a new bright and
bolder brand image we believe it is an important step towards encouraging a more ethical, professional and investor-focused investment management profession.
The campaign, launched this week, will run for the next six months both in print and in outdoor advertising spaces, and will highlight the following key messages:
Let's build a better world for investing
Let's make the world of investing as diverse as the one we live in
Let's always put investors'needs above our own
Let's build trust in our industry
Let's deliver real value for the fees we charge
Let's put ethics at the heart of everything we do
'As the campaign unfolds, our hope is that we encourage every investment professional to think a little bit harder about what they do, how they do it and on whose behalf they work' said Will Goodhart, CEO CFA UK. 'We hope that they challenge themselves to raise their game, to ask a little more of themselves – to measure up.'
About CFA UK
Part of the worldwide network of member societies of CFA Institute, CFA UK represents the interests of 12,000 investment professionals in the UK.