CFA UK is pleased to welcome the appointment of three new members to its Board following the Society's AGM on 28 November 2017. The new members joining the board are Marshall Bailey, CFA, Fraser Lundie, CFA and Lindsey Matthews, CFA. Says Gerry Fowler, CFA, chair of CFA UK's Board: 'We are delighted that Marshall, Fraser and Lindsey are joining the Board, but we are very sorry to say goodbye to Steven Major, Andreas Uttermann and David Bertocchi. Each has made a real contribution to our work.'
Thanking the departing board members, Gerry commented: 'Steven has overseen the Investment Committee. Andreas was the first chair of our Advisory Council and laid the groundwork for our Ethical Leadership Programme. And David, both in his role on the Education Committee, most recently as vice chair and as a regular representative for the society at CFA Institute meetings has done a huge amount for us. We're very grateful to all of them and will miss their contributions. All of these people are volunteers. They all thought that they could give something back to CFA Institute and that it might be fun to do so. I'm confident that Steven, Andreas and David have enjoyed their roles and I know that Marsh, Lindsey and Fraser are looking forward to getting involved.'
Nominees for consideration by CFA UK's members at the society's AGM are selected by the society's Nominating Committee. The committee takes into account the diversity of skills and experience that the Board requires and also seeks to represent the diversity of the society's membership. We strongly welcome nominations from all members and are keen to receive more nominations from women and from members from diverse ethnicities.
New Board member bios: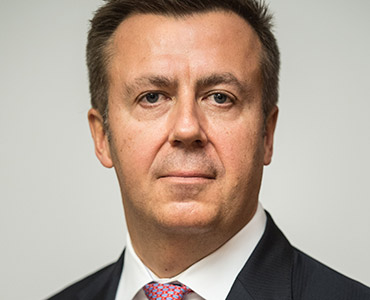 Marshall Bailey, CFA has substantial experience of leading complex international committees and boards. His background spans a range of sectors, including banking and capital markets, regulation, and public policy. Marshall has had an active role in FICC markets on working with codes of conduct, currently as a member and Co-Chair of the Market Participants Group of the BIS Global FX Code team, and has been part of the All-Party Parliamentary Group on wholesale financial markets for the UK Parliament. In his spare time, Marshall sails and is a qualified Ocean Yachtmaster with the Royal Yachting Association. He received his CFA designation in 1994.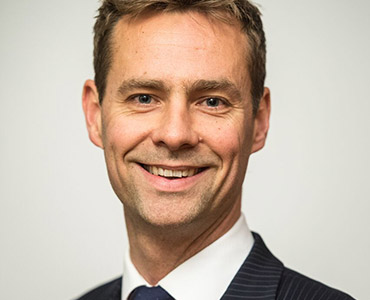 Fraser Lundie, CFA is currently Executive Director, at Hermes Investment Management and Co-Head of Credit, where he actively manages global credit mandates across Global High Yield, Global Investment Grade, Target Absolute Return and Multi Strategy Credit. He is a member of the Hermes Senior Management Group (SMG). Previously Fraser was at Fortis Investments, where he was responsible for European high yield credit. Fraser graduated from the University of Aberdeen with an MA (Hons) in Economics, earned an MSc in Investment Analysis from the University of Stirling and was awarded his CFA Charter in 2009.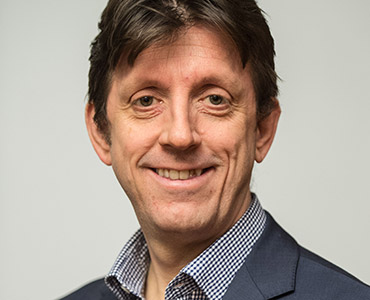 Lindsey Matthews, CFA runs specialist Financial Risk and Training consultancy, Perfordiant Ltd and is a consultant and educator on investment risk & performance and related technologies. He is a Senior Advisor to financial technology company StatPro, and also provides consulting services to UBS Wealth Management, having worked at UBS for 25 years. He holds an MA in Natural Sciences and Computer Science from the University of Cambridge and was awarded his CFA Charter in 2001.
Notes to editors:
For further information about the results or to request an interview, please contact Ogilvy Public Relations: CFASocietyUK@ogilvy.com
Hermes Investment Management is an asset manager with a difference. We believe that, while our primary purpose is helping beneficiaries retire better by providing world class active investment management and stewardship services, our role goes further. We believe we have a duty to deliver holistic returns – outcomes for our clients that go far beyond the financial and consider the impact our decisions have on society, the environment and the wider world.
Our goal is to help people invest better, retire better and create a better society for all. We offer clients access to a broad range of specialist, high conviction investment teams with £30.8 billion* assets under management. In Hermes EOS, we have one of the industry's leading engagement resource, advising on £317.1 billion* of assets.
Hermes' investment solutions include:
Private markets – Infrastructure, private debt, private equity and real estate;
High active share equities - Asia, global emerging markets, Europe, US, global, and small and mid cap; Credit - Absolute return, global high yield, multi strategy and global investment grade;
Multi asset - Multi asset inflation;
Stewardship – Active engagement, intelligent voting, sustainable development and advocacy
* Please note the total AUM figure includes £6.0bn of assets managed or under an advisory agreement by Hermes GPE LLP ("HGPE"), a joint venture between Hermes Fund Managers Limited ("HFM") and GPE Partner Limited. HGPE is an independent entity and not part of the Hermes group. £76.3m of total group AUM figure represents HFM mandates under advice. Source: Hermes as at 30 September 2017 with the exception of two portfolios totalling £12.5m valued as at 30 June 2017.