Director of Customer Experience, Anna Pinch shares what you can look forward to in the year ahead:
August 2022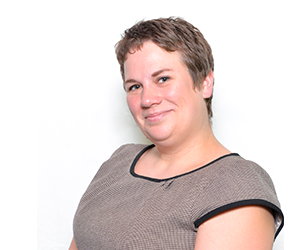 "I am genuinely excited about what we have in store for you in the next 12 months – I hope you will be with us on this journey.
Our return to in-person events has gone down a storm and it was heartening to see a few hundred of you at our Summer Reception in June! Lots of familiar and new faces telling me they want more in-person events and networking. All being well (covid allowing), that will be the case when we kick off our Autumn events in September.
Many of you have told me how important it is for you to be part of the wider investment community and that CFA Society UK are positioned to host that community. We've invested in staff, resources, and technology to be ready to connect you with the right people. You will see changes in the way we run networking and new ways to connect online.
We've listened to your feedback, so are improving the experience of exploring our online learning resources and making them easier to access. I know that some of you are unable to attend our in-person events and our webinar series is going to continue to be industry-leading and comprehensive. We want to ensure our members have convenient access to professional learning created by experts.
From advocating for you with regulators to our innovations on sustainability education, we are leading a purposeful and vocal community. There has never been a better time to get involved with CFA Society UK and help shape the future of the investment profession. If you have the time, then volunteering with us can be a great experience – rewarding as well as building your network and your CV.
If you haven't met me yet, I am always happy to talk – feel free to get in touch and let me know how we should best represent the profession and advocate for what's important to you. Drop me an email or call 0207 648 6200 selecting option 2 for membership and a member of the team can forward the call on to me. I look forward to connecting with you!"
Make sure to renew your membership before 31 August to stay part of the CFA UK community and maintain access to your exclusive member benefits. Quick links to renew can be found on the sidebar to the right - just click on your category of membership.