Author:Joanne Frearson
TinaShe Tande, CFA, from CFA UK's Inclusion and Diversity Committee talks to Tia Counts about JP Morgan's Advancing Black Leaders Programme and how to make the workforce more inclusive
Since the Advancing Black Leaders (ABL) Programme began at JP Morgan in the US in 2016 it has not only improved the hiring of top black talent, but also helped make other diverse communities more inclusive.
"You can't get there by default," says Counts, Executive Director and the EMEA Head of the Advancing Black Leaders Program at JP Morgan. "If you do what you've always done, you will have what you've always had."
The programme, which was extended to EMEA in 2018, was created after JP Morgan saw success in their women's and also veteran's initiative to help recruit people who have served. Senior leaders wanted to improve the ethnicity mix and there had been a push by the CEO Jamie Dimon to create an environment where people from different backgrounds felt accepted and valued.
"That meant we needed to do something different," says Counts. "Past behaviours needed to be amended and tweaked around the edges in order to get a different result."
In order to make a company more diverse and inclusive, Counts thinks it is important to be intentional about it. Organisations need to look at their HR data to see how different demographic groups are represented and measure themselves against it.
"You need to understand your talent mix in the building and know where your gaps might be." says Counts. "Where do you think you might have an opportunity to grow?"
Improving the pipeline for black talent
To increase opportunities for black talent the approach JP Morgan decided to take has resembled the programmes for veterans and women.
Counts explains if a company shows women that they have a chance to succeed, then there is a pretty good chance of keeping women interested in working for them and staying and thriving.
"We took a very similar approach when we think about black talent," she says. "We knew that it was important to celebrate and recognize their unique perspective, which is a lived experience of black people in the cities that we are living and working in. We wanted to make sure that they understood, that we are particularly interested in that experience."
Creating a safe space
One way a company can show their interest is to start an Employee Resource Group, Counts points out that these groups can help inform senior leaders regarding the experiences and feelings of that black people might be feeling, that might not be visible to others.
These groups can also be helpful in raising awareness about issues. Counts says: "Throughout George Floyd many of our clients spoke to us about how to use this moment to ensure they are galvanising their efforts around building their talent base and enriching this talent base."
They are a way, Counts explains, to ensure that a safe space is created for black people and red flags can be raised if anyone is seeing anything that needs to be addressed.
How to be a good ally
Allys are also an important part of making a company more diverse and inclusive. For those wanting to be an ally, but who do not necessarily fit within the description of the group, Counts says: "That's okay, because most of the people at the company are in the same position you're in.
"One of the things that a good ally can always do is to think about their unique position within the organization and what they would have to bring to someone who was in a minority position."
According to Counts people on all levels from senior to junior can be a good ally because it is all about listening, creating a safe space and using your voice to stamp out behaviours that would make people in minority groups feel uncomfortable.
Seeing it through another person's eyes
For those that are in the majority, Counts believes it is important for them to be able to understand what it is like in the workforce for someone who is in a minority group.
"If you walked through the doors as a graduate and you were the only black woman, how would you feel?" she says.
"How would the people who are in your company respond to this person? How do you think they're responding? And do you think they're doing everything they can to demonstrate inclusive behaviours?"
Counts wants to make sure everyone in a room feels like they should be there and contribute to the conversation. When Counts hosts a video call, she makes sure those who might be sitting in their background not saying much are included and goes out of her way to address them by name to hear what they have to say.
"Inclusivity is really specifically inviting people to join the conversation," Counts says. "It's not enough to just have the line open. You have to do that extra step. It's really about just trying to learn to walk in someone else's shoes a bit."
Inclusion and diversity is good for business and lead to better outcomes. As Counts explains when employees feel included their aspirations and career goals become limitless.
Listen to the podcast now: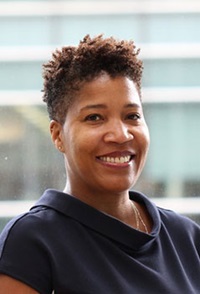 Tina Counts, Executive Director and the EMEA Head of the Advancing Black Leaders Program at JP Morgan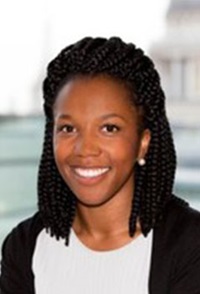 TinaShe Tande, CFA, from CFA UK'sInclusion and Diversity Committee