Author: Liz Codd
Introducing Professional Investor's new Agony Aunt, Liz Codd, who addresses some of the key challenges facing professionals, and especially managers, in their careers. You can write to Liz anonymously.
In the 30 years I've worked in human resources, I have seen managers and leaders facing many of the same challenges over and over again, although there have been some key trends over time. Similarly, employees have faced many of the same obstacles as they climb up their career ladders.

At the moment, managers are having to do more with less, are bombarded with information, and have to deal with higher levels of ambiguity. Managing a team or function is one of the hardest skills to learn, and it's even harder to do well. In my experience it doesn't come naturally to many people, and especially those who have a high requirement for technical or specialist knowledge in their role.

Getting support with some of the issues that arise both as a manager, and as part of a managed team, can be very important. Are you finding it difficult to talk to your boss, for example? Or, if you are the boss, how do you build cohesion in your team?

Whilst as a general rule we learn more from making mistakes, it can be a slow way, and when it comes to managing people, our mistakes can have a big impact on others! Getting support with managing others can speed up the learning process, help with avoiding common pitfalls and provide the benefit of tried and tested methods.

I have worked with many managers and leaders, including heads of control functions and CFOs, particularly in financial services. I have lead teams and worked in highly matrixed organisations, experienced significant and ongoing change. I have worked with colleagues in many parts of the world.

Now I spend most of my time coaching leaders, both one-to-one and in teams, to achieve higher levels of performance and to overcome challenges and realise opportunities. The kinds of scenarios I have seen people deal with at work are many and varied but some of the most common are these:
Having difficult conversations, particularly around performance and remuneration
Prioritising, time management, doing more with less, avoiding burn out
Moving from being the highly regarded technical expert (and individual contributor) to managing a team, including managing one's peers after promotion
Managing stakeholders – building credibility, influence and winning others over
Dealing with ambiguity including a lack of clarity around direction and strategy
Building and leading high performing teams
Building confidence and overcoming imposter syndrome
Managing conflicts within a team or division
Helping employees address some of their concerns with their managers
Helping employees position themselves strategically for their career progression.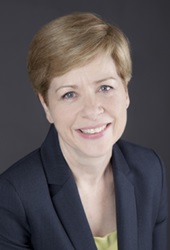 It may be that one of these situations and scenarios is relevant to you. When Professional Investor asked me if I would be willing to be an agony aunt I felt it would be a great opportunity to support anyone who needed practical advice, so I am inviting readers to submit their question and queries via this online form, which will be treated 100% anonymously.

Do you have a boss who is treating you unfairly? Are you concerned about how to get noticed within your company? Do you have questions about career progression or taking time out for parenthood? Or maybe, as a manager, you are wondering what steps you need to take to build a stronger business or team.

Whatever your question, write to me, and I'll give you some advice, on an entirely anonymous basis.
Queries may be posted in anonymous, general terms, with Liz's response, on our website. Liz may not be able to reply to all queries but will do her best to get back to you.