Dear Liz,
I have been working in product control in investment banking for a number of years but would like to progress my career towards equity research. Many of the analyst roles require prior experience in modelling / report writing. Is the only way to secure an entry level role through an internship / apprenticeship?
Dear Reader,
Thank you for your question, the short answer to it, is no. It is possible to gain entry into equity research without having previous experience – Fidelity International is just one example of a company that hires people at the research associate level who have no previous experience. They have a set of minimum requirements in terms of degree results and a selection process that focuses on understanding your strengths and potential to do the role.

However, I would add that there is clearly a high level of competition for equity research roles and taking a resourceful approach is more likely to achieve results - a multi-pronged approach using all the channels available to you. Networking is a particularly effective channel, as people in your network will know you, and may be willing to recommend you for opportunities. If your network doesn't yet include people who can support your goal of becoming a research analyst, the first step is to look for ways to build your network in that area.

You may also want to consider taking a number of small steps towards equity research rather than aiming to make one big step - as it can be an easier path. Could you use your existing experience to move into a role in a related area of asset management as a first step? That will take you closer to your destination and from there you will be in a better position to look for opportunities to move into equity research.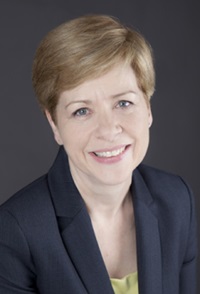 Got a question?
Write to me, and I'll give you some advice, on an entirely anonymous basis.
Queries may be posted in anonymous, general terms, with Liz's response, on our website. Liz may not be able to reply to all queries but will do her best to get back to you.
Liz Codd is director of Leadenhall Consulting. For coaching and other queries, she can be reached lizcodd@leadenhallconsulting.com