Dear Liz,
I'm feeling very deflated at the moment, because I am trying to take a next step in my career, but I am being turned down at interview stage. At the last interview I was told I was too long winded. When I see women in top jobs I ask myself how did they get there, what do I need to do? How do I need to be? What is it that I am doing that is not working? Thank you
Dear Reader,
I'm sorry to hear that your endeavours to take the next step in your career are not yet producing the results that you are aiming for. It sounds very frustrating, but persistence will pay off. Here are some thoughts that are running through my mind as I think about your question:

Whilst one piece of feedback from an interview is not necessarily a reason to make some changes in your approach, I have often coached individuals who need to be more succinct as they become more senior. When we are experts in our field, we often want to answer questions by demonstrating the extent of our knowledge and we do this by providing lots of detail and information. Senior executives have limited time, and sometimes limited patience for detailed information, and we need to learn to get to the point, answer succinctly, and assume they will ask for more detail if they want it. This is not easy and takes practice but can be learned. A coach or mentor can help you to develop this skill and give you some interview practice as well.

Another theme that comes up often when I'm coaching leaders is around creating an impact, developing executive presence, and having the confidence to operate at a more senior level. There are some excellent books written on this topic. For example, 'Act Like A Leader, Think Like A Leader' by Herminia Ibarra; and 'Executive Presence: The Missing Link Between Merit and Success' by Sylvia Ann Hewlett. There are also a couple of TED Talks by Harvard Professor Amy Cuddy on body language and on how to be your boldest self.

You may find it helpful to get some constructive feedback from someone who has your best interests at heart and knows what you're aiming for. Do you have a friend or trusted colleague who could run through some mock interviews with you? This may help you to identify any gap between your current style and approach, and the style and approach that will enable you to achieve your career goals. Do you have a role model who can be used to provide a benchmark against which you can compare yourself in order to identify areas where you'd like to work on and strengthen your skills?

And finally, let me encourage you to keep going despite feeling deflated. You are developing resilience, i.e. the ability to bounce back even stronger than you were. Using these experiences and learning from them may not be easy or pleasant but you will be stronger, and it sounds to me that you are already on the right track by asking these kinds of questions.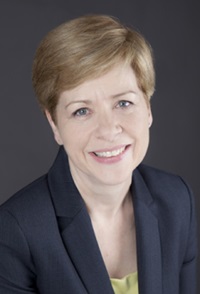 Got a question?
Write to me, and I'll give you some advice, on an entirely anonymous basis.
Queries may be posted in anonymous, general terms, with Liz's response, on our website. Liz may not be able to reply to all queries but will do her best to get back to you.
Liz Codd is director of Leadenhall Consulting. For coaching and other queries, she can be reached lizcodd@leadenhallconsulting.com