Dear Liz,
I've lost all motivation with my current role and worried I've burned myself out. How would you identify burnout and what options should I pursue before chucking my decent career, which I'm now hating, away and making a massive mistake?
Dear Reader,
Firstly, let's look at the reasons you are feeling burned out. Are you working really long hours and are physically exhausted? Are you struggling to achieve the balance you want between all the aspects of your life, and you're giving too much of your energy to work? Are you faced with an unrealistic workload that seems never-ending and is taking the joy out of your job? Have you been in your role for a long time and the subject matter is no longer keeping your interest? Has your organisation been going through a lot of change and your resilience (your ability to bounce back from difficulties) is low? If the answer is yes, then it is more about the specific job you are in, then the career itself?

Secondly, ask yourself what made you go into your line of work in the first place, what was it about the subject matter that you found appealing, and are those things still there underneath it all? Have you really lost your passion or is it that other factors are getting in the way of you enjoying your work? If it's the latter, then can moving jobs resolve the situation?

It's not unusual, having done a job for many years, for it to become less intrinsically interesting and a new challenge is indeed what is needed. However, if this is your conclusion, it takes preparation to successfully head in a new direction, perhaps with the help of some career coaching.

Could you take a sabbatical to have a real break, do some things you've always wanted to do but haven't had the time, to renew your energy? When energy levels are low, we can do things to increase them and we can build greater resilience which will help us in all areas of our lives. If you'd like to hear more about building resilience and increasing energy levels, ask me a question on that topic. There's a great book by Marshall Goldsmith called 'Mojo, how to get it, how to keep it and how to get it back if you lose it'. I can recommend it as I lost my mojo at one point, I read this book and I got it back again!
To summarise, how much of what you are feeling relates to the specific environment you are working in, rather than the work itself? You can change your environment. But if you aren't enjoying the work, it is good to step back and think about the reasons whether your career is something you will be happy with in the long-term.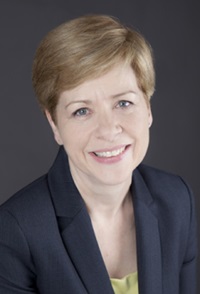 Got a question?
Write to me, and I'll give you some advice, on an entirely anonymous basis.
Queries may be posted in anonymous, general terms, with Liz's response, on our website. Liz may not be able to reply to all queries but will do her best to get back to you.