Dear Liz,
When do you know you have to switch roles/job?
Dear Reader,
There are many signs that may be indicating that it is time to switch roles or switch jobs, and it will be necessary for you to identify these signs, evaluate what they are telling you, and weigh them up in order to make the right decision for you.

The signs to look out for include a reduced level of motivation and energy for your role, an increase in stress levels, watching the clock, and a sense that your role doesn't hold your interest as much as it has in the past, or that there is no real career progression available to you. At the same time, might it be that your work environment has changed and is not as conducive to enjoying your job as it was? It can be helpful to talk things through with a trusted colleague or friend, particularly one who knows all the particulars, to get to the bottom of the issue and settle on the best next steps.

I think it was Einstein who said that if he had an hour to solve a problem, he would spend 55 minutes discussing the problem and the remaining 5 minutes focusing on a solution. In other words, being sure that you have identified the right problem to solve is critical, and often results in the solution being more obvious. And then there is Steve Jobs' view on the matter … "The only way to do great work is to love what you do. If you haven't found it yet, keep looking. Don't settle."
---
Dear Liz,
I'm a CFA level II candidate but have very limited experience in the investment industry and not currently enjoying my role in regulation. Where do I start? Equity Research?
Dear Reader,
I suggest that you start by looking at which career paths currently exist in investment management, (from your question it seems that you are considering investment management rather than investment banking, and if this is the case, then equity research is certainly one entry point). CFA UK's Career Guide 2017 may also have some useful perspectives.

It is worth noting that there are many interesting roles in asset management companies in addition to investment professional roles. Try reaching out to colleagues and mentors and ask them if you can take them out for a coffee and pick their brains – sometimes, people will surprise you, and will make the time to share their experiences if they can. You can also research websites of asset management companies - their careers sections will often provide information on the opportunities available and the requirements for candidates.

Sometimes when changing career paths, it is necessary to take a role that is less senior or less well remunerated in order to find an entry point. It may be a case of taking two steps back to move one step forward initially but in the knowledge that the step forward is putting you on a new path that will take you further in the long term. Good luck!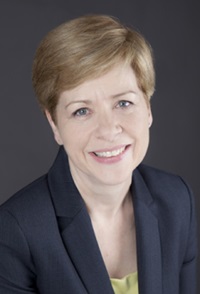 Got a question?
Write to me, and I'll give you some advice, on an entirely anonymous basis.
Queries may be posted in anonymous, general terms, with Liz's response, on our website. Liz may not be able to reply to all queries but will do her best to get back to you.