Author: Mandy Kirby
Asset managers can take tangible steps to ensure that they are building sustainable cultures, says Mandy Kirby
It's becoming increasingly common to hear talk of the importance of culture. In fact, there's a cultural renaissance happening right now within the investment industry, motivated by separate drivers. One is the result of a number of 'scandals' the industry has seen, diminishing public trust at a time of wider uncertainty. Another is the mainstreaming of sustainability concepts and ESG considerations. People, including investment management clients, think culture is important – and it's coming up in due diligence questionnaires.

Culture has both internal and external features, equally important to nurture. Sometimes, a narrow focus means it is seen as a compliance-based issue around behaviour and ethics. This is an important bedrock, with a strong governance component. But it's not an HR issue – it's a financial issue that runs across the business and needs to be tackled as such. Put simply, a strong culture is necessary to future-proof your business to be able to think differently and head off emerging risks, as it competes against emerging technology (challenger banks, investment platforms) and the bourgeoning industries that are attracting the best new talent.

Internally, it's about creating strong behavioural expectations, backed up by what you offer to your people. If you get your policies right – ensuring recruitment is accessible and unbiased, that pay is equitable and if you embrace flexible working supported by good management practices, then you will help to create a culture where your staff feel like they belong and want to stay.

One of the most challenging aspects for this industry, built on tradition and established reputations, is ensuring that an organisation is receptive to cultural change that comes from within. Asset managers can establish Employee Resource Groups, but if they don't allow them to connect to decision makers, they are only addressing part of the issue. Culture also needs to have a human aspect. This means championing diverse role models and real models across the business. It means measuring how employees feel like they belong, and it means having a meaningful conversation about individual responsibility towards building a strong culture. Culture needs to be inclusive and it needs to be permeable – able to respond to and be shaped by your people. Otherwise, it will ossify.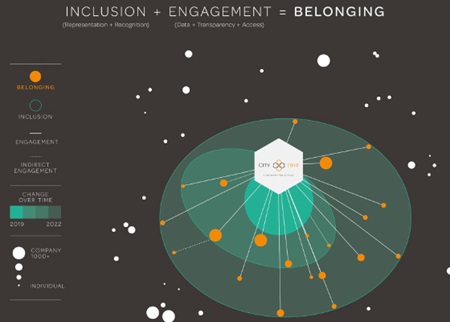 Externally, it means a wider commitment across the industry to challenging expediency, which has meant we fall back on old ways of doing things. These ways have meant that inequitable practices have been able to continue, evidenced by the lack of diversity in senior roles. And yet, having great culture is such an opportunity for firms to show leadership. It's the opportunity for your firm to speak out about a vision of how the industry works together. It means having an organisational vision and purpose that includes commitment to pursuing cultural transformation. It includes public objectives. And it includes public commitment to change.

If anything has helped with this challenge it is the Covid-19 outbreak, which has meant that business had to quickly pivot to new realities. Some of the changes in working practices now are ones that could benefit many people in the longer term and demonstrate that the industry is accessible, as well as innovative. We're proving it can be done.

What this means in the longer term will be determined by the actions we choose to take. Our new reality has mainly emerged from expediency, but for changes to be sustainable, they must also be thoughtful. This means ensuring the successes and challenges are acknowledged, including considering how we as a society decided where to direct our support - financial or otherwise. There are longer-term lessons and we should embrace the opportunity to learn them.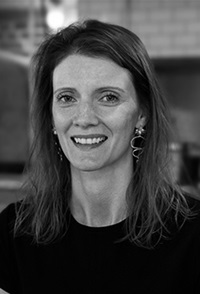 Mandy Kirby is Chief Strategist at City Hive, a network for change that champions a more balanced asset and investment management industry.