Author: Maha Khan Phillips
During Volunteers Week, Professional Investor talks to some of the volunteers who have dedicated their time, passion, and expertise to the society and to the investment profession.
Volunteering is good for you. Numerous studies have shown that volunteering can have a positive impact on well-being, and can create a sense of belonging and of community. One study goes so far as to suggest that it can also lower your blood pressure and help you live longer.

At CFA UK, volunteers and ambassadors play a vital role. More than 350 dedicated professionals have helped the organisation create a positive change in the world of finance by offering up their time, insights, expertise, and passion. These individuals say they have taken away as much from the experience as they have given.

John Teahan, CFA sits on the Climate Change Working Group, for example. After helping with an 'occasional exam review', Teahan began volunteering 'in earnest' in November 2020. As a value portfolio manager, he wanted to understand the impact of his investments on the environment, he says.

"I invest in energy companies, mining companies, and other companies with carbon intensive footprints. When you engage with these companies and push them to change, you can have a real impact on the outcome. I realised that I needed to understand the issues much better and to dig deeper into the detail. By getting involved in the group, I could share my own experiences, but also learn from other peoples' experiences. That has been really useful," he says.

Teahan and his fellow working group member Thomas Streater, CFA, launched the CFA UK Climate Change Podcast in May 2021. "We've had seven or eight episodes at this stage and we've talked to people about the issues we face and are challenged by and really, the way I think about it is that I'm educating myself. I'm asking questions and taking other people in the CFA and the broader community along on the same journey I am going on," he says.

Natalie Gregoire-Skeete, CFA, also began volunteering two years ago. "During the pandemic, when things became virtual, it became much easier. It's always daunting to have to be in different places but when you can join things online it is much more straight forward," she says.

Gregoire-Skeete is part of the Black Professionals Working Group, and also sits on the Professionalism Steering Committee. Both groups have been involved in projects that have been exciting to be a part of, she says. "We've worked with The Diversity Project and #TalkAboutBlack, and it was really interesting to be involved in the Review of UK Assessment of Value Report," she says.

Currently, Gregoire-Skeete is dedicating time to the creation of a CFA UK Sustainable Investment Handbook, working with people across the sustainable finance industry to ensure disparate points of view and the creation of something quite practical and useful, she says.

"It's been great to feel part of the community. Being able to connect with people virtually as well means we've been able to connect with people all over the world, and it's provided some fantastic networking experiences. I've made friends that I might not have expected to. It's great to talk to people that you share an interest with but who are outside your normal network," she says.

Others have also been able to dedicate more time because of the opportunities to work virtually. Racha Sibai, CFA, began volunteering across several groups during the pandemic. She sits on the Performance and Risk Analysis Special Interest Group Leadership Team, the Investment Studies Working Group, and the Inclusion and Diversity Working Group.

Sibai then relocated away from the UK, but because of the shift to working remotely, she has been able to continue to volunteer her time. "For me, volunteering on the Performance and Risk Analysis Special Interest Group has been really interesting. Since I haven't had much risk experience, it was a nice way for me to get exposed and learn. I am networking, organising events, making friends as well as keeping ahead of the curve to deliver the best quality of content to our members. We're all remote, dialling in once a week on Thursday mornings from different parts to plan for the quarter and to keep our discussions/events focused. We don't want to be too broad or too narrow, as we want to appeal to everyone," she says.

She's also passionate about driving change across Diversity, Equity, and Inclusion. "We don't realise the issues that people go through. There's been a lot of focus on diversity of gender and ethnic background, but there's income diversity, cognitive diversity, and neurodiversity, and all of these are important."

Volunteering goes beyond raising your profile, she suggests. "Everyone says that volunteering is great for networking because you tend to meet people from different parts of the industry. But it's also about staying relevant, learning, and appreciating how collaborative this environment is. I feel I am contributing to a larger community, beyond my network and it is great to feel included while expanding my horizons and trying to stay ahead of the curve." she says.

Ben Ashby, CFA, who sits on the Future of Money Working Group, and the Fixed Income Special Interest Group Leadership team, also stresses the collaborative aspect of volunteering. "I've had about twenty-five years of financial markets experience in lots of different forms and I just thought it would be useful to pass on some of that experience. I also wanted to meet people outside my normal experience. I have really enjoyed the people I have met, and I've learnt a lot. Having discussions with the Working Group is really useful because everyone has a different background, and it's been great to hear those different perspectives and experiences."

Ashby also highlights the bigger CFA UK network of volunteers. "It's not just the network of people that are in your group, CFA UK has a broader range of networks, and you also have the opportunity to go back to CFA UK and to get advice from them. It's a fantastic network," he says.

He wants people to be open-minded to the experience of volunteerism. "Turn up for meetings, even if you've got nothing to contribute that week. It will keep you in the loop and you will hear what other people discuss. It sounds like a cliché, but the more you put in, the more you will get out of it."
Ben Ashby, CFA, Head of Investments, Henderson Rowe.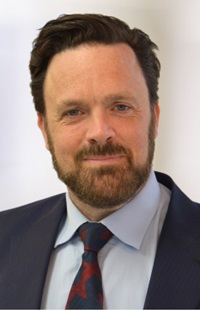 Racha Sibai, CFA, Head of Ecosystems & Strategic Partnerships, Tap Payments.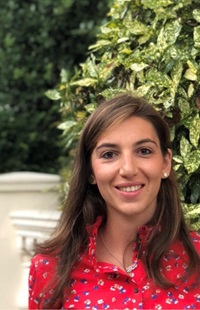 John Teahan, CFA, Portfolio Manager, Redwheel.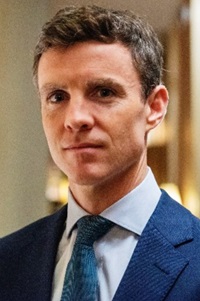 Natalie Gregoire-Skeete, CFA FRM, UK FS Sustainable Finance Campaign Lead, EY.