Author: Francesco Castelli
ESG considerations were first developed as a tool for equity investors, yet their application to fixed income has gained popularity only in recent years. In 2018, the Global Sustainable Investment Alliance estimated that fixed income represented 36% of the total US$30.7 trillion of sustainable investing assets.

Bond markets have their peculiarities, which led to a whole new set of ESG tools and to a redefinition of engagement (the way investors interact with issuers). Fixed income investments, on the other side, were a fertile ground to develop a new breed of financial instruments, specifically designed to support ESG targets.

ESG research developed by equity investors is, in many cases, readily transferrable to credit analysis, even though the different ESG factors tend to have different weights in fixed income. The bulk of the fixed income market, however, is made of government bonds, where ESG considerations are completely different.

Monitoring and assessing ESG credentials of a sovereign issuer, for example, requires a degree of qualitative judgment on government policies and civil rights, areas where investors and asset owners' views may differ. Asset-backed securities are another important area of fixed income, requiring an entirely new set of valuation tools as the ESG focus shift from the issuer to the underlying assets.

ESG implementation can be delivered in a variety of different forms.

Negative screening is one of the traditional tools (with some examples dating back centuries!). It excludes entire sectors or a set of companies mentioned in exclusions lists. Implementation is relatively straightforward but reduces the investable universe, producing sub-optimal returns, both for bonds and equities.

Positive screening/Best in class promotes investment in companies showing above-average ESG credentials. Screening is conducted on a sector-by-sector basis and includes controversial sectors, where only the best in class will be selected. This approach offers higher flexibility and more efficient portfolios, but the investment manager will be able to invest in sectors with ESG sensitivities (e.g. tobacco) as long as the issuers operate in an ESG compliant framework. The investment manager will need an active approach to security selection or at least access to advanced ESG screening tools.

ESG integration tends to produce a more efficient portfolio, but it is more expensive to implement, requiring additional layers of research during the security selection process. In line with developments seen in equity research, integration is the preferred approach for many investors as it is based on a comprehensive, multidimensional assessment of the issuers, instead of relying on simple exclusion rules.

Thematic investments are mandates where the investment manager will exclusively focus on a limited number of sectors, strictly linked to one or more ESG objective (e.g. sustainable funds or narrower mandates covering green energy production). It efficiently targets certain sectors or companies, but it is unlikely to apply to large, diversified portfolios.

Green bonds are a niche subsector of growing importance and a way of achieving a greater correlation between the investment decision and the achievement of ESG objectives. Funds raised with a green bond are earmarked for specific business activities and are used to improve a well-defined ESG objective. The issuer achieves cheaper funding while engaging in greener business activity.

Green bonds appear very attractive to investors and asset owners, as they make the correlation between investments and sustainable goals very clear. This approach is easy to implement but has its drawbacks. Certain companies may try to greenwash their ESG credential pursuing a limited set of projects linked to the green issuance while continuing to follow more questionable business practices in the rest of their business activity.

Whatever the approach, the focus on ESG investing is unlikely to fade any time soon. There is strong interest from asset owners, and a growing body of regulatory requirements will cement the role of ESG consideration in the investment industry. Investors ignoring this theme will miss a new source of alpha generation and an effective marketing tool.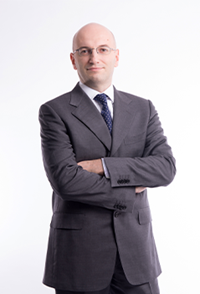 Francesco Castelli is the Head of Fixed Income at Banor Capital and manages the Banor SICAV Euro Bond and Aristea SICAV Enhanced Cash funds. With over 20 years of experience, Francesco previously worked with groups such as Zurich Investments, Sanpaolo IMI and Kairos Partners. He has an Economics degree from Università Luigi Bocconi in Milan and qualified as a Chartered Financial Analyst in 2003. He specialises in financial bonds and capital securities.