Author: Joanne Frearson
This year CFA UK recognised five new Fellows for their contribution to the profession and commitment to building a better investment industry.
The five new Fellows - Gerry Fowler, CFA, Deborah Fuhr, Nitin Mehta, CFA, David Pitt-Watson, Andreas Utermann, ASIP – have all achieved a great deal over the years and work have helped the industry evolve.
But what do they think of the challenges and the opportunities of the investment profession for the industry ahead?

Encouraging women and minorities in finance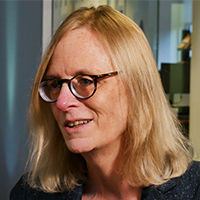 What Deborah Fuhr, Managing Partner and Founder at ETFGI LLP, wants for the future for the industry to continue to "be held to very high standards. [The profession] needs to be educated and stay on top of changing trends and there is a lot of changing trends."

One area where she would like to see more change is "getting people to come into the financial industry and into investment management especially women and minority."

Deborah has been repeatedly named one of the '100 Most Influential Women in Finance' by Financial News and has been recipient of the 100 Women in Finance 2017 European Industry Leadership Award.


Keeping stakeholder interests at heart

For the industry to stay operating at a high standards and ethics, the profession needs to make sure their work is in the client's and stakeholder's best interest.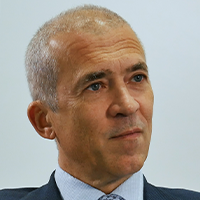 Andreas Utermann, ASIP, Advisor, Allianz Global Investors, said the biggest challenge the profession is facing is that "we need to do a much better job at explaining what we do to a broader range of stakeholders."

One area he thought needed more clarification is "the role of the asset management industry in terms of efficient capital allocation. … The terminology that we use financial literacy, with standing is often too complex too abstract not engaging enough so we need to engage, we need to speak on a more emotional level to those people that we want to address."

To engage others more in the industry, Andreas, who is the former CEO of Allianz Global Investors pointed out that the profession needed to talk about investing in topics that "people can relate to such as bridges being built, hospitals being built, railways or sewers."



Sending the right investment signals to the world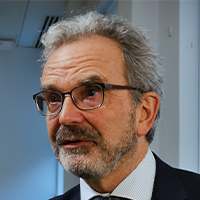 David Pitt-Watson, Visiting Fellow at Cambridge Judge Business School, said through investment "we address so many really interesting questions" which send so many "signals into the outside world, about how it is their village behaves."

The signals, according to Pitt-Watson, should be positive ones. "It's thinking about, how [to] set up a system, that does that well?" he said. "That's what always interested me right from the earliest times at Hermes."

Pitt-Watson was the CEO of Hermes activist funds and co-founded the Hermes Equity Ownership Service. These funds have become the seedbed for strategic change, improved corporate governance, and responsible investment practice in Britain and around the world.

Putting professionalism first
But what is the best way to operate at these high standards and stay at the forefront of what clients need?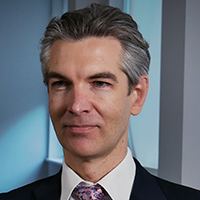 Gerry Fowler, CFA, Investment Director of the Global Multi-Asset Strategist Team at Standard Life Investments, explained: "The investment management industry is a collection of businesses that are there to maximise profits and the individuals working in those business obviously need to work for their companies for that purpose."

However, what Gerry sees as making a difference in being on the vanguard of client's needs is professionalism or an understanding that there is a "higher standard beyond what your business ethics require of you.

"It's that when you move from company to company your standard of ethics and your responsibility to the client does not change that's the definition of a profession."

Tackling challenges together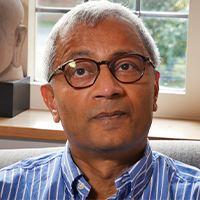 Nitin Mehta, CFA, past Managing Director of the EMEA region at the CFA Institute also thought by professionals coming together to "discuss issues of common interest [they could] tackle challenges that they face ultimately to improve the service that we provide to the public."

The profession needs people that will make a contribution to the sector in order for the industry to evolve and develop.



Yusuf Samad, CFA, chair of the CFA UK Fellowship committee, Partner at Belfield Capital, said: "Clearly these are people that are very important for us for the society to have, to be able to call on when it's got a mission to give input, when it wants to formulate policy or advocacy so there could be champions for the cause.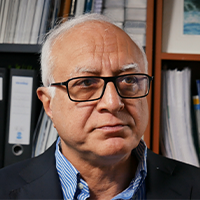 "How should that be formulated? There's a lot of thought required, people who have had the experience. Here who are fellows can be called upon to help get those messages across."