Encouraging and inspiring girls to enter the still heavily dominated male investment management industry continues to be a challenge. CFA UK's

Inclusion & Diversity Committee

ran a webinar with GAIN (Girls Are Investors) to discuss the ethics of inclusion and how individuals can act to change perceptions of the industry to lead to a step change in gender diversity.
Author: Melika Shahroodi
Co-founders, Tilly Franklin and Charlotte Yonge, CFA share their career journeys, perceptions of the industry and the importance of positive role modelling. They demonstrate ways you can be an industry inclusion champion and what you can do to make a difference every day.

Learn how to develop an inclusive mindset, and move away from awareness towards action. Embedding a culture of inclusion can be done at all levels and asking the right questions to help you succeed is part of the journey.

To help you learn more about the part you can play, Tilly and Charlotte share real world case scenarios of the work they have done and the positive impact it has made on promoting investment management as an inclusive sector.
About the speakers
Tilly Franklin is the Chief Investment Officer of the Cambridge University Endowment Fund, where she is responsible for the stewardship of the University's £3.5 billion portfolio of investment assets. She previously held positions at Alta Advisers, Apax Partners, BBC Worldwide, Virgin Management. and McKinsey & Company.
Tilly is the co-founder of GAIN (Girls Are investors), a charity she established to inform and inspire the next generation of young women to enter the investment management industry in the UK. She is also a Trustee of the Kennedy Memorial Trust and a member of the Investment Committee of Jesus College, Cambridge. She holds a first-class degree from Cambridge University in english literature, and an MBA from London Business School.
Tilly was also a Kennedy Scholar at Harvard's Graduate School of Arts and Sciences. Tilly is a Fellow of the 2017 class of the Finance Leaders Fellowship and a member of the Aspen Global Leadership Network.
Charlotte Yonge is the Fund Manager of the Trojan Ethical Fund, with responsibility for multi-asset coverage and the analysis of global companies and their selection for Troy's portfolios.
Charlotte joined Troy in 2013 from Ruffer Investment Management, where she worked as an Investment Associate. Graduating from Cambridge in 2010 with an MA in modern languages, Charlotte holds the CISI Diploma and is a CFA Charterholder. Alongside Tilly she is the co-founder of GAIN.
Tilly Franklin, CIO at Cambridge University Endowment Fund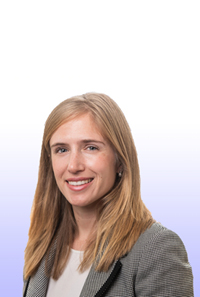 Charlotte Yonge, CFA, Portfolio Manager at Troy Asset Management
--
You can find more information about GAIN (Girls Are investors) here.
Join the CFA UK I&D Network - CFA UK's I&D Network is open to all industry professionals, regardless of CFA UK membership status, and is complimentary to join. By signing up, you will be notified of latest updates, webinars and networking opportunities.