Dear Liz,
I am 28 years old and have six years of management consulting experience. I have a bachelor's in engineering and have been looking to switch over to finance. I have passed CFA level 1 and planning to give Level 2 next year. I am deeply fascinated by equity research and love to research and learn about companies and how they operate. I understand that finance is quite an extensive industry with lot of different niche areas. I am a little daunted by this and not sure how to switch and where to start in getting professional experience in Finance, apart from CFA qualification. Any guidance you can share?
Dear Reader,
Thank you for your question which I have thought about a lot! The career change you are in the process of making is perhaps more common than you might think. There are a few career patterns that people take, and one of them is similar to what you describe. People come out of university and get their first job. They pursue that for a while as they better understand the whole world of work, what it is all about, what they like doing, what they don't like doing. Then, after a few years, they step back, take stock, and think about whether their current career path is the one they want to pursue for the foreseeable future. If not, they then set about finding the career path that is better suited to what they want out of work.

Whilst redirecting your career may not be the easy option, you are definitely at a great age to do it, as you have plenty of time to have a long and enjoyable career in a new area, one that is more in line with what you find satisfying and motivating, and will hold your interest in the long term.

You are clearly doing a lot of the right things already by completing Level 1 of the CFA Program and planning to complete Level 2 next year. This indicates to prospective employers that you are willing to invest in yourself, and want to build your knowledge in your specialist area. Whilst it can be a challenge to learn enough about the financial services industry to figure out which discipline is right for you; you already know that you enjoy analysing companies and that is a great place to start and build from.

It's not possible, in a short column such as this, to discuss each niche area of finance. But in addition to studying, I would recommend looking for people in your network who might be able to help you to learn about finance and all the types of companies, activities, products, and career options. Reach out to companies which you are interested in, and people in roles that you are interested in, and see if you can take people in those roles for coffee and pick their brains. Tap into university alumni networks, and the considerable opportunities of the CFA UK network – there are many career events, content, sessions, webinars, and other material available via the CFA UK website. Try and attend as many events as you can. Think about your skill set, and ask people about the skill sets required in various roles you may be interested in. Where are the gaps? What might you need to add to your knowledge base or expertise?

You can also ask the people you currently know if they have anyone in their network who could help you. Building a strong network is an important aspect of a successful career and spending time actively seeking people to add to it and cultivating those relationships will be extremely valuable. Often, we find that our network is based on our career to date rather than being a network that can help us with what we want to do in the future, so our network needs updating.

Deliberately building a strong network is not something everyone finds easy, but I found a way that I felt comfortable with. I decided that when I approached people to ask for help, I would make sure that I thought about how I could help them with their roles or their careers in the first instance. By the way, there's a great book I can recommend by Adam Grant called 'Give and Take: why helping others drives our success'. Adam Grant is the youngest ever tenured professor at Wharton and wrote this New York Times and Wall Street Journal bestseller providing research-based evidence to prove that success has a lot to do with how we interact with other people including how to approach networking.

I hope my suggestions are helpful and your studies go well.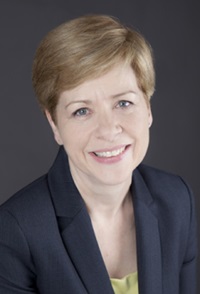 Got a question?
Write to me, and I'll give you some advice, on an entirely anonymous basis.
Queries may be posted in anonymous, general terms, with Liz's response, on our website. Liz may not be able to reply to all queries but will do her best to get back to you.
Liz Codd is director of Leadenhall Consulting. For coaching and other queries, she can be reached lizcodd@leadenhallconsulting.com