Dear Liz,
Earlier this year I joined an investment firm as a junior analyst. I was only in my role three weeks before lockdown. At first, I was worried about redundancies, but luckily that didn't happen. Now however, the company has said it's unlikely we'll be going back to the office full time this year. As a newcomer with limited experience, there was a lot that was meant to happen that has been put on hold or is happening very slowly, from professional development, mentoring programmes, networking, etc, which is understandable. But I sometimes feel like I'm operating in a silo. In this difficult situation, I worry about career development and progression. Would it make me a better team player if I just kept my head down and waited for the situation to improve? Or are there constructive ways I can suggest, or things I can ask for, to develop my career and experience despite the circumstances?
Dear Reader,
Thank you for your question, it is excellent, not least because it is one that I think is relevant to many people right now. Firstly, I am very glad to hear that you are not living with the possibility of redundancy. Clearly it is particularly difficult to join an organisation when everyone is working from home and there are no opportunities to meet people informally in and around the office. It is completely understandable that you feel you are operating in a silo; it is a difficult time and I'm sure very few organisations have implemented effective ways of onboarding new team members in a virtual world. However, I don't think that means you have to keep your head down in order to be seen as a good team player. Irrespective of the current environment I would always urge people to look for constructive ways to manage their career and look for progression opportunities, it's a case of adapting those ways to suit a virtual-working norm. Here are some suggestions that might work for you:
Try to connect with other people who have recently joined the organisation so that you can share your experiences, share the knowledge you have gleaned in your first few months, and generally support each other. If necessary, ask colleagues in your team, or your manager, to suggest other newcomers you can approach.
Speak to your manager to see if it is possible to benefit from just one of the things that were to have been available to newcomers with limited experience - the mentoring programme sounds like a great option. You could explain that you are proactively working on your own professional development and networking but would really appreciate their assistance with identifying a mentor (to show that you have reasonable expectations and are helping yourself).
There are a lot of free webinars and virtual sessions available right now. Try to find some that are relevant for you and use them to meet peers in the industry and develop your network.
Approach more senior/experienced analysts and invite them for a virtual coffee to ask them about their careers and how they found the best ways to develop themselves – often people are flattered to be asked and enjoy sharing their own experiences and insights as long as you keep it brief, e.g. 30 minutes. Be prepared with a list of questions to demonstrate curiosity (a key attribute for an analyst).
Good luck!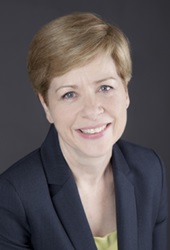 Got a question?
Write to me, and I'll give you some advice, on an entirely anonymous basis.
Queries may be posted in anonymous, general terms, with Liz's response, on our website. Liz may not be able to reply to all queries but will do her best to get back to you.