Author: Maha Khan Philips
Employees will soon be returning to their offices, at least part time. But what will the future look like in a hybrid world? Employees need to weigh in, says Lee Daniels, Head of Workforce, EMEA and Workplace, UK at JLL
In the 15 months that have passed since the first major lockdowns were implemented across the world, the pandemic has created a seismic shift in working and living patterns. Workers have adapted to homeworking in compliance with health and safety guidelines and revealed an appetite for greater flexibility and new hybrid ways of working. However, a year into the pandemic, there are growing signs of fatigue with homeworking.
Our latest research indicates that forced adoption of remote working has created opportunities, but it is also exposing new social risks. According to a survey we conducted amongst 3,300 global employees in March, people's ideal number of remote work days is slipping. They feel less productive at home than a year ago. Even though the majority want flexibility in choosing when and where they work, a growing part of the workforce doesn't want to work from home at all in the future.
Flexibility in working patterns has become a 'must have' in the employee package, but many companies have been reckoning with exactly how they will implement hybrid structures to satisfy what both employees and companies want.
Remote Burnout
What employees say they require has also changed over the course of the pandemic. Our data points to people wanting to work from home 1.5 days a week. This was down from 2 days in a similar JLL survey conducted last April.
The feeling of being productive is also lower than a year ago. Only 37% of the workforce now feels more productive at home than in the office, as opposed to 48% last year. And while 88% of respondents still want to choose their working hours, a third do not want to work from home at all.
This shift in desires shows the mental and social toll that long-lasting homeworking is having on people. Almost half of the workforce feels overwhelmed by a huge mental load, but markedly, household profile has a direct impact on the remote-working experience. Gen Z, young parents and caregivers are especially at risk of burnout. While Gen Z remain engaged at work, 57% feel under pressure versus 48% on average, and similarly 57% of working parents with young children feel under pressure and exhausted by a massive workload. At the other end of the spectrum, people living alone are doing well in terms of mental health, but their emotional engagement is at risk. They feel less engaged, fulfilled and empowered at work than the average employee.
COVID-19 has created space for firms to question some of their long-established practices of work – providing an opportunity for organisations to reassess how work gets done, by whom and in what locations. Discussion of the move towards more hybrid working patterns has led to much debate about the future of the office. In response to shifting sentiments and this remote working fatigue, companies are trying to bring people back to the office to help spur the kind of innovative and collaborative thinking that happens in person, while keeping schedules loose.
Approaches vary widely. But, the sweet spot for feeling engaged, empowered and fulfilled – at least for most surveyed office workers – is working from the office at a minimum of three days per week. The survey showed that if employees are working from home more than two days a week, engagement starts to taper off, and anxiety about the future can start to increase.
The sweet spot
Achieving productivity at home is tricky with highly productive homeworkers demanding support and recognition. At the other end of the spectrum, less productive homeworkers can veer into feeling unfulfilled in their job. The office is key in offering them structure and a sense of purpose.
Unsurprisingly then companies aiming to boost productivity in this new hybrid environment are considering workplaces that encourage and support different needs: socialisation and collaboration, focused work, creative spaces for brainstorming, areas dedicated to learning and development, or spaces connected with nature.
Some people will seek out the office as a quiet place to focus and concentrate because their homes might not be conducive to that. Others, especially younger workers new to the workplace, will be focused on engaging and networking with others; over 60% of the workforce are craving real human interaction with their colleagues and 1 in 2 employees miss the social activities within their usual weekly routine.
There is also an increased pressure on companies to create offices that fulfil these hybrid roles. Fewer than half of workers are satisfied by their usual place of work (this number stood at 63% a year ago), and while those people who are highly satisfied with their office miss it, only 5% of those who are not fully satisfied with their workplace miss it.
However, we can see trends in what employees want from the office.
The office of the future will have to be more human, resilient, and respectful of health. 55% of employees want to be in an office that is able to innovate and adapt to future crises. Interestingly, this organisational flexibility is anchored in strong human values: employers are expected to build new 'authentic' and 'inclusive' workplaces (a top priority for 50% and 49% of the workforce respectively), ahead of 'green' and 'tech-enabled' work environments (a priority for only 38% and 36% of employees).
Ultimately finding the right mix of office and home working will vary from one company to the other but the best workplaces will be those which are created with input from employees.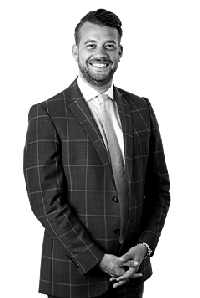 Lee Daniels, Head of Workforce, EMEA and Workplace, UK at JLL