Brought to you by CFA UK's Inclusion and Diversity Committee, this spotlight series highlights role models in the sector to help show and encourage diversity in the industry.
The focus of this article is on Didier Lambert, CFA, Managing Director and Lead Portfolio Manager, Emerging Market Local Currency Debt at J.P. Morgan Asset Management.
Less than 1% of the investment management industry identify as black, African or Caribbean. A key factor in encouraging young black individuals to consider a career in investment management and financial services is having a clear role model.
Why inclusion and diversity is important to you?
As I progressed in my career, I became acutely aware of the lack of diversity (I just had to look around me). Inclusion and diversity (I&D) initiatives present an opportunity to gradually bring about a more level playing field. These initiatives can also offer guidance and support when it comes to navigating the 'cycle.'
What do you think would be the best way to build a more inclusive and diverse industry?
The industry must continue working towards being more diverse and inclusive, including making meaningful efforts to develop a diverse pipeline of talent, at all levels.
Recruitment of diverse talent cannot slip from the list of top priorities, even in a pandemic, if we are to make steady progress on this issue. Also, being 'intentionally inclusive' – and by this I mean ensuring that managers and colleagues practice inclusive behaviors, and being clear about what this means for your company – is going to be key. And there needs to be accountability.
At J.P. Morgan, we imbed diversity and inclusion into normal business practices. And for us this means appointing a senior leader (Tia Counts is our EMEA Head of Advancing Black Leaders) to help drive strategy, holding senior leaders accountable for progress.
How did you get to where you are now?
Hard work, first and foremost, looking back, my personal trajectory can be summarised as follows:
Being surrounded/supported by people who cared
My parents, my friends and a mentor/sponsor in my late school years, they all played a part in helping me formulate the right choices.
Embracing success and learning from setbacks
I encountered both things in my school years, my day-to-day life as a teenage boy and during the course of my career. As a portfolio manager, fund performance is the main gauge of success and setbacks. We live and breathe this on a day-to-day basis. I make sure my teams are recognised for their collective and individual success and we find ways to improve upon any setbacks.
Embracing serendipity
Life has an odd way of throwing things your way, which you may not fully understand in that particular moment. The life lesson often reveals itself further down the line.
Trust/Rapport
Having meaningful relationships with juniors as well as seniors, in life and at work. This is what led me from running simple analytics to running studies to analysing countries and then regions and finally to managing product/funds and running a business.
I strongly believe the above can be seen as a cycle i.e. that trust/rapport leads one to be surrounded by the right people, celebrating success with you and helping you move through any setbacks. Serendipity has an odd habit of putting people in our paths that we may not expect … and it's these people that we can build trust/rapport with … and so the cycle continues …
Did you always want to work in financial services?
Not always. At one point I wanted to be a Physical Education Teacher. Setbacks and sound advice took me down a different path, towards financial services.
What's your biggest achievement to date?
There are 4 things I can summarise as my most successful achievements to date.
Contributing to the happiness of my family.
Doing my best to improve the world I live in. I believe that every little bits add up.
Running a successful team where the persons who work with me can thrive and develop.
Being a key stakeholder in a successful business for the past 20 years.
What is your greatest achievement as a role model?
I believe it's important for role models to be relatable and accessible, particularly to more junior members of an organisation. Over the years, irrespective of my seniority, I've endeavored to uphold both qualities. One achievement I'm particularly proud of is being part of J.P. Morgan's School Challenge Advisory Council. I was appointed Chair of this Council earlier this year. The Schools Challenge is another great way, I believe, for employees to help support the growth and development of students coming from a disadvantaged background by becoming mentors to them.
What has been the biggest challenge you have faced in your career?
The period we're going through now, both on a personal level, as a manager, as a co-worker and as an investor.
What advice would you give to young people considering roles in financial services?
Meet a wide range of people working in the financial services sector. Get an understanding of what you actually want to do and which bit of financial services you're most attracted to. If you're interested in a PM related role, however clichéd it may sound, study for the CFA Exam!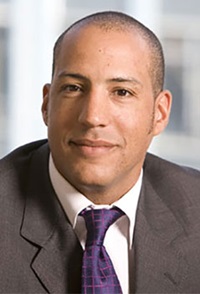 Didier Lambert, CFA, Managing Director and Lead Portfolio Manager, Emerging Market Local Currency Debt at J.P. Morgan Asset Management.