Denis de Montigny, CFA and Sarthak Doshi, CFA from the Fintech WIP Working Group recently spoke with Taha Dar, CEO of SearchSmartly, an award-winning proptech start-up.
COVID-19 has upended the way the world works, with millions of people working from home where possible. This shift has had a profound impact on many aspects of our lives, not least on how people communicate and use technology to live their daily lives. One very important shift that is bound to have a long-lasting impact has been the decoupling between where people work, and where they live. Consider a city worker who would normally spend five days a week commuting to a central London office - on a good week. With significant investment in infrastructure to enable telecommuting, particularly in industries where this was not traditionally possible, it is feasible that this employee will be working from home most days in the near future, perhaps coming into the office one or two days per week. Or companies might have satellite offices coming up to declutter the city downtowns.
This is likely to be a reality for millions around the world in the months, and even years, to come. What does this shift mean for how people decide on where they will live, the future of cities like London and indeed how people will search for homes? It might be a little early to analyse the data of impact on commercial real estate, but we believe three key trends in the residential space will emerge.
People will prioritise local amenities over and above the commute
When searching for the right house or flat to call home, people have traditionally been bound by having a manageable commute, forcing most to search for homes relatively close to city centres where their offices are located. With the commute being less important in a remote world, people will be able to place greater priority on 'lifestyle' factors such as access to green spaces, more indoor space, better air quality, and so on. These factors have traditionally been cast aside due to a fundamental lack of choice, but this is likely to no longer be the case.
Cities will still hold their sway
With this decoupling between living and working, it is tempting to call time on the rise of cities. However, it is important to remember that cities, and the physical interactions that they enable, are a melting pot of culture, creativity, and enterprise. From eclectic cuisines to the best educational opportunities, cities offer much that is difficult to recreate virtually. As a result, it remains likely that cities will very much hold their sway, but people will be more flexible about where in a given city they live, and this is likely to have significant impact on how we invest in and develop residential real estate assets as well.
Modes of transportation are shifting too
The COVID-19 crisis has led to marked changes in the way people move to place to place, with large reductions in public transportation and aviation use, and a shift towards more 'active' modes of transportation, such as cycling. There is much debate about whether this shift will be temporary, but according to research from the IEA, there is evidence from past crises showing that such shifts are indeed partially lasting, driven by a change in people's perceptions of risk, regardless of whether these perceptions are well-founded or not. Again, these shifting patterns in transportation modes will have a significant impact on the desirability of certain areas over others, and it remains to be seen how the preference towards longer commutes will reconcile with the reduced preference towards public transport.
The way forward
With these significant changes in consumer needs, people will face a paradox of choice. Their choices will have higher emphasis on underlying set of lifestyle preferences instead of specific set of postcodes, increasing the optionality to a great extent. Equally, the research for new homes will become tougher, as none of the current technologies are focused on these emerging criteria.
Technology to the rescue
With greater optionality comes greater decision-making overhead, and new ways to search for homes are needed to solve for this shift. Searchsmartly is diving deeper into what really matters to people as they look for their next home in the post-pandemic world to solve this consumer need. Using technology, we are understanding consumer priorities and capturing them, such as a desired commute, importance of local air quality and green space, or access to good schools. Using data science, we are distilling this multi-faceted set of criteria into a simple "SmartScore" that shows the relevance of each property against the person's unique needs, which otherwise would have taken hours of manual research. Furthermore, by training AI models to learn how individual users respond to dozens of property characteristics and parameters, we can further improve the quality of our matchmaking algorithm to provide an even deeper level of personalisation.
This shift in preferences and technology will drive demand towards areas previously overlooked by homeowners, renters, investors, and developers. This will likely lead to more investment in these areas, making real estate investment decisions more data driven in a hyperlocal manner, whereas historically decisions were made on an aggregate postcode level.
While it remains to be seen how permanent the shifts caused by COVID-19 will be, it is clear that the way people live and work is changing, and this will create new opportunities for people to live happier and healthier lives.
About Us
SearchSmartly is helping people find the best places to call home. It reimagines and simplifies the property search experience through hyper-personalisation. By doing the heavy lifting to uncover the properties that are best suited to each person's unique lifestyle needs - be it commutability, access to green space, or a lively neighbourhood – they are making property search 10x faster and less stressful. In doing so, delivering a step-change in the quality of leads that real estate agents receive.

About the author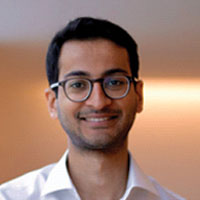 Taha Dar is the founder and CEO of SearchSmartly, an award-winning proptech start-up providing estate agents with high quality, pre-qualified tenancy leads, while also helping tenants save hours of time in their search for their ideal home. Taha has a diverse background in technology, strategy, and finance and previously worked in the world of Formula 1 at the Red Bull Racing F1 Team. Taha holds an MEng in Aeronautical Engineering from Imperial College, and an MBA from the London Business School.
Find out more about the SearchSmartly platform, or get in touch at hello@searchsmartly.co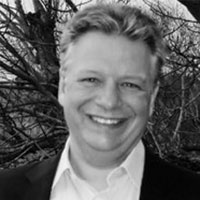 Denis de Montigny, CFA, Founder and CEO of FinSpark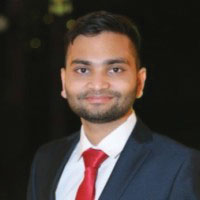 Sarthak Doshi, CFA