Author: Maha Khan Phillips
What is it like to be a returner in the fund management industry? Three returners share their views in this roundtable discussion.
Maha Khan Phillips: Thank you so much for taking the time to be part of our discussion on this important issue. I'd like to start by asking all three of you to talk a bit about your experiences as returners?
Stephanie Chang:I came back to work in February, and I have a nine-month old girl. It's been harder than I expected in terms of feeling like I am missing out on time with my daughter. My two big takes aways are good and bad. You open up this whole new parents' club, and suddenly a lot of people are empathetic, I am more empathetic and you connect to people in ways that you didn't before. The bad side is that, if you were the person that gave 100% before, there's no physical way you can give 100% all the time now.
Aoifinn Devitt: I think my experience has been quite mixed. I've taken a number of maternity leaves. My last one was two months long only. I haven't really taken a long leave, perhaps because I've timed it badly - I've joined a firm at a time where I haven't had the full allowance, for example.
But it's been worth it for me, because I have strong support at home. I've never plugged out from work as such, I've always been plugged in. I've specifically asked not to be plugged out. I think that's just part of my personality. I've had a number of mentees and they have asked me what they should do, and I've said a lot depends on where your career features in your priorities. If it is what drives you, and satisfies you, and you don't want to be cut off from insights and emails, then ask to be plugged in. Nobody should be so paternalistic as to say we can't modulate our own level of engagement with work. A lot depends on the learning curve in your particular role. How quickly you get back on the learning curve, and the market intelligence curve. There is a premium on being plugged into markets, and on having an informed view. If you aren't gathering that, you may be behind. It may not take long to recover that, but its challenging because you have to stay current in terms of information.
Lee Georgs: I unplugged entirely. It was not necessarily by choice, but by circumstance. I have taken three leaves of absence at various points in my career, between having three children, but also because of global relocations in my husband's job. So the first time I had a child, I was out for the requisite US maternity leave, and then straight back. And when he was two and a half, we relocated to Hong Kong, and I quit my job at JP Morgan and took about two years off, as I was having my second child and finding my way in a new country and a new market. And then I worked for a couple of years, and then I took a third maternity leave and I moved to London. Taking leave is the easy part. It's the coming back that's the hard part, and every time, I've come back to different jobs, which has been both incredibly interesting, but also very challenging.
Khan Phillips: And you've been involved in returner programmes as part of that, right?
Georgs: I was part of a returner programme at Credit Suisse in 2014, which turned into a two-year contracting role in project management in M&A. I then took a one-year break and came back to the industry as part of the returner programme at Redington, where I have been since 2017.
Khan Phillips: How easy is it to take a career break from the investment profession? Is the industry broadly supportive and set up for this?
Devitt: The industry is very set up now with agile working, although we have been tested with all the work from home trials we are having now. But working from home is becoming the norm, and increasingly, men are taking parental leave. However, despite this, there is still a premium on visibility. My firm is based in Dublin, and I feel that I have more currency with the firm when I am visible, but that one day a week from home doesn't really have any set back.
There are other things that the industry can do. I really benefit from sharing experiences. It is helpful to hear other people's experiences, and hearing their short-cuts, from how to phrase certain requests, for instance. I don't think there are enough working women who each have every challenge but across the entire body of working women there is a good chance that many different challenges will have been faced. We're not all going to have the same range of experiences, so isn't it better to learn from other people? If you are going back to work, I recommend going back two days before you're meant to go back, so that when you do go back, you're fully back.
Khan Phillips: Do you think returners bring unique perspectives and broader ways of thinking that benefit the industry?
Devitt: If you look at some of the research, working parents are often more efficient when they get back. There is an ability to prioritise and to work efficiently, and that's proven in the data. It's far removed from this idea that mothers have baby brains that continue into the work phase, its actually the opposite. I'm ruthlessly efficient with my time, and that's definitely a benefit. There are multiple attributes that change when you become a parent. I think you bring empathy to your role, and you have more patience.
I would say however that going part-time can be a career killer. It's not an easy thing to hear, but the research suggests that when women work part-time, they won't be able to engage full time, and that is a detractor. It's an unusual thing to hear because it flies in the face of what we'd like to believe.
Chang: I started working four days out of five, but I found that challenging to balance so I'm going back full time. The reality is that this industry is a full-time job. Monday to Friday at the very least, if not some parts of your weekends. You are involved with other people's money, and it's very fast moving. Just taking your fingers off the pulse means you are more behind on Monday morning. So the part-time thing is a challenge, regardless of whether you are doing a two or three or four-day week.
Georgs: It's a little bit heart-breaking to all be in agreement here. But I've never worked anything less than five or seven days to do my jobs. For me, I love being able to have the flexibility to attend around my kids' school, and know that I can log back on to get the job done. Sometimes that means working from 9pm to 2am, but that's fine, it's a personal choice.
I look at some of my colleagues working three to four days, and getting paid for that, and working just as hard as I am. It's always a personal choice. One person is probably getting paid 4/5 a salary for a 6/5 role. But it's a personal choice, for her knowing that she can say no on a Friday, or whatever day it is that she's not supposed to be working, gives her the empowerment that she needs.
Devitt: Sometimes it is not a great deal for the employee because they are working as hard and getting paid less, and that's never fair. But I think it's about expectations being managed. It could be that you have different expectations, or that you are finding non-traditional ways to make an impact at a firm.
Chang:I don't want to go into a whole anti-patriarchy rant, but I think part of it is that the industry's gender split is unequal. And that does trickle through somehow. I see men who take two weeks off and then they are back. Women don't do that. I think the more men do it, the more normal it will become, and then women don't have to overcompensate. Obviously, at the industry level, the gender split is something we are all actively trying tackle but I do feel like it's a bit 'chicken and egg' – it's hard to attract more women to the industry, and harder to retain them as they gain seniority precisely because of the issues we are talking about today.
Georgs: I would echo what Steph and Aoifinn have said. One of the things I am particularly interested in is the government's non-recognition of a woman or man's need to flexibly exit and enter the workforce. There is a lot more that can be done in so far as pension contributions, for example. If that person could delay the tax differed pension contribution and carry that forward, or if a spouse could take that on, then you wouldn't see the significant pension gap that exists between men and women. So there is a lot more that can be done from a regulatory and legal point of view.
Khan Phillips: So with all these challenges, how can investment firms attract and support returners back to the workforce?
Chang:I think they have to look at the skill-set that returners bring. They might not have read the FT for six months, but they might have become much more aware of other people's needs, and become better at putting themselves in other people's shoes. Those soft skills are important. The fund management industry should realise that these new soft skills are crucial to helping shift negative sentiment around the idea that big business is bad, and it could help people see what responsible capitalism is all about.
Georgs: I think more positive stories and messaging of the possibilities of taking breaks and returning, whether that is articles or people in your firm speaking positively, so that other individuals know they can take advantage of a career break, is important. We are talking about it, but we are not talking about it enough.
Devitt: I do think practical gestures will make a big difference, for example having onsite day care if you are able to provide it. Or maybe day care vouchers. The other thing I feel strongly about is the bonus. When you take the minimum statutory level of leave, say for a knee operation or something, then to have your bonus pro rata on how much you've worked is not the right measure. So it shouldn't be a measure elsewhere. We are not in a job that is about output per hour, it is about output over the course of the year.
Khan Phillips: Will the current crisis change how we work? Will it make it easier for companies to embrace agile working, and, as a result, make it easier for employees who want to work flexibly?
Chang:The one silver lining of the current crisis is that people will now see and accept that 'effective working' has many faces and that indeed employees, by and large, can be trusted to do their job efficiently and manage their personal lives at the same time. I have personally been amazed at how our entire firm has carried on with Business as Usual with only a short pause for breath, while people sorted out their remote working setup.
If before, working mothers needed to part of the 'show your face in the office' culture, I think post-Covid 19, people will realise that this isn't strictly necessary and further, that they will embrace the many variations of working culture which still get the best out of people. Of course, some aspects of interacting in person are still critical and in the fast paced, time sensitive nature of asset management, that cannot be 100% replaced.
Devitt: I think that it is inevitable that the current crisis and the relatively smooth transition to wide-scale remote working will change how remote working is viewed. This bodes very well for employees seeking flexibility – systems have improved and most of what we do has been proven to be just as easily executed from a remote location. There has also been a greater embrace of video and other team connections, which improves visibility and connectivity for all. It will be important to retain this aspect of retaining actual visibility of remote employees when things return to normal.
Participants:
Stephanie Chang, CFA, Head of ESG Integration, Schroders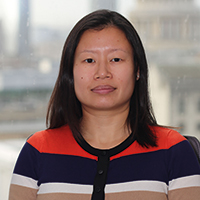 Stephanie Chang, CFA, is Head of ESG Integration at Schroders. She was formerly assistant director for sustainability and climate change at PwC.







Aoifinn Devitt, Head of Investment, Ireland, Federated Hermes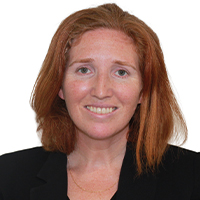 Aoifinn Devitt is Head of Investment in Ireland for Federated Hermes. She was formerly CIO of the Chicago Policemen's Annuity and Benefit Fund. In 2006 she founded Clontarf Capital, a research and consulting firm, before which she was specialist consultant at Cambridge Associates.


Lee Georgs, Chief Operating Officer – Corporate, Redington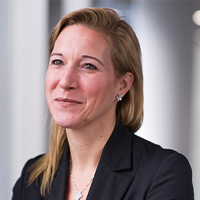 Lee Georgs is COO - Corporate at Redington. She sits on the firm's operating, executive, risk, and remuneration committees, is the executive sponsor for Diversity & Inclusion and became a member of their Board of Directors in December. She has worked in a host of roles across the US, Asia and Europe in wealth management, private banking, consulting, and M&A over the last twenty years, in Citibank, JPMorgan, RGP, and Credit Suisse before joining Redington in 2017.