Author: Daniel Yates
The Bank of England's Clare Mattin speaks to Daniel Yates, CFA, the CFA UK Inclusion and Diversity Committee, on the Bank's Out and Proud Charter and Action Plan.
Formed by Royal Charter in 1694, the Bank of England is often thought of as a historic institution. Inside the fortress-like building on Threadneedle Street the Governor manages the Bank's activities assisted by the Court of Directors. Despite the ancient facade the Bank is embracing inclusion and diversity as it seeks to deliver an inclusive working environment for all.
Inclusion and Diversity isn't just a buzz word at the Bank and earlier this year the temple like exterior was emblazoned with the trans flag for Trans Awareness Week. 2021 will also see the introduction of the gay mathematician, Alan Turing, on the £50 banknote. In a bid to promote and further LGBT+ inclusion in the workplace the Bank published its Out and Proud Charter in 2019.
The Charter contains five equally important principles that cover everything from LGBT+ support and awareness to a zero tolerance approach to bullying.
The Bank of England's Out and Proud Charter:
Principle 1 – We commit at the highest level to support our LGBT+ colleagues
Principle 2 – We empower and regularly consult an Employee Network for LGBT+ colleagues and their allies
Principle 3 – We commit to enforcing a zero tolerance approach to LGBT+ harassment and bullying
Principle 4 – We promote LGBT+ awareness in the workplace
Principle 5 – We will capture meaningful data to monitor and publish progress
The Charter is put into practice through the Bank's Action Plan which was implemented in October 2020 and endorsed by the Governor and Court of Directors. The Action Plan seeks to provide a concrete plan for delivering the Charter's 5 principles and holding the Bank to account. The Bank's internal version of this plan contains owners and timelines to ensure concrete actions are delivered.
Since the Charter's implementation 18 months ago it has helped the Bank to think strategically about how to further improve LGBT+ inclusion and has helped senior employees to engage with LGBT+ inclusion more easily.
CFA UK members can take action within their own workplaces to be more inclusive by creating an LGBT+ network, offering senior sponsorship for that network and marking important events in the LGBT+ calendar such as bi-visibility day. Additionally, starting a conversation on intersectionality and the overlapping nature of various identities such as sexuality, race, and gender identity, can help to develop a culture of inclusivity.
Going one step further, members might like to consider adopting the Bank of England's Out and Proud Charter in their own organisation to formalise their commitment to LGBT+ inclusion.
Multiple studies conclude that diversity is beneficial to organisations to achieve diversity of thought, better decision making, and better outcomes. Great strides have been made within the financial services sector on LGBT+ inclusion, but more can be done and it's important to keep the conversation going. An inclusive culture that values diversity allows individuals to bring their whole selves to work and to thrive, as the Bank is committed to building and hopes will be reflected throughout the financial services sector.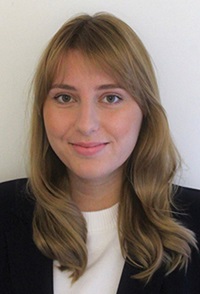 Clare Mattin is a Supervisor of International Banks at the Prudential Regulation Authority, which is part of the Bank of England. Clare also sits on the Bank of England's LGBT+ & Allies Network and has helped to create and launch the organisation's Out & Proud Action Plan.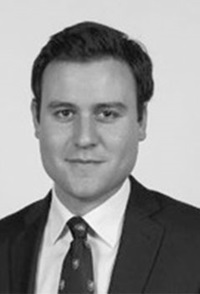 This article was written by Daniel Yates, CFA, Executive Director, Corporate & Investment Bank at J.P. Morgan, on behalf of the CFA UK Inclusion and Diversity Committee.