Author: Maha Khan Phillips
The London Progression Collaboration is connecting levy paying firms with unspent funds to smaller businesses who want to create new apprenticeships and build on their capabilities, reports Maha Khan Phillips.
In 2015, the UK government set out a target for the creation of 3 million new apprenticeships by 2020. That target was not met, with several factors, as well as the Covid-19 pandemic, having added complexities.
But the need for apprenticeships, particularly to create career opportunities for low paid workers in roles with limited progression, remains critical, especially in the aftermath of the pandemic. Low income workers, and those from already disadvantaged and underrepresented groups are most likely to have lost work or been furloughed. Also critical is the fact that many key sectors are facing skills shortages, from digital to care, with a number of small businesses struggling to recover from Covid.
Regulations to address the issue have had unintended consequences. Since April 2017, all UK employers with an annual salary bill of more than £3 million have been required to contribute 0.5% over that bill to an apprenticeship levy, which they can then use to fund apprenticeships. However, small and medium size enterprises (SMEs) which are not part of the levy are finding it difficult to pay for schemes or increase their skillsets.
Research from the London School of Economics shows that employers subject to the levy – ie those with over £3 million in salary bills – are more likely to engage in apprenticeships as compared to non-levy paying employers, while 2019 research from the Association of Employment and Learning Providers (AELP) revealed that a quarter of apprenticeship training providers have had to turn away a prospective new SME employer of apprentices. 17% of providers stopped recruiting apprentices altogether for new and existing SME employer customers, while a further 25% had to cut back on apprenticeship recruitment for their employer customers due to a lack of funding. A third of providers needed up to 25% of additional funding on their government funding contract to meet current demand. Although new mechanisms for SMEs to access apprenticeships – and funding – aim to improve this situation, significant challenges remain.
Levy Transfers
Levy matching services, one of which has been created by the London Progression Collaboration (LPC), a pilot joint initiative between the Institute for Public Policy Research, the Greater London Authority, and with the financial support of JP Morgan, aims to change all this. In June 2020, in response to the Covid pandemic, the LPC launched Reskilling the Recovery – a campaign asking London's apprenticeship levy payers to pledge unspent funds for transfer to small businesses in the capital.
"We know that if you enter the workforce in low paid work, often with low levels of prior qualification, then it's often hard to move out of that. There are real progression challenges, which is different from if you enter the workforce as a graduate, when employers are likely to invest more in your career progression," says Anna Ambrose, Director of LPC.
In Practice
The LPC's scheme connects larger businesses, those with unspent levy funds, to suitable SME recipients. "For many large businesses, the challenge has been to use the amount of levy funding they were building up. It didn't sit right with them that the funds would get sucked back into government if they were unspent after two years. They would rather be able to make their own strategic decisions about how those funds were being used. We've definitely seen higher level of apprenticeships in levy paying business since the government policy was introduced, but in smaller businesses, the numbers have fallen. We really saw the potential of levy transfer to meet the increased needs of small businesses as a result of the pandemic," she says.
LPC has received pledges of £5.5 million from businesses, including American Express, Royal Mail, BT, and Amazon. It has supported the creation of 450 new apprenticeships since September 2020. "We were cautious of whether the demand was going to be there from smaller businesses, given the pandemic, but we've been really excited about the demand right from the beginning. There have been strong requests from the care sector, from construction, but also for digital and tech from a wide range of businesses. Recently we've seen greater demand from the hospitality and retail sectors, which, following the pandemic, is really heartening to see."
For larger corporations who are concerned about the fine print of levy transfers, Ambrose is keen to provide reassurance. "Businesses are concerned about the complexity of transferring levy, but the actual technical process is very straightforward. For most businesses, the challenge is to find out who to transfer the levy to. The other concern we often hear about is around risk and liability and due diligence. It's important for the levy donor business to understand that the employment of the apprentice sits squarely with the small business, with all compliance sitting with the organisation receiving the funds," she says.
To pledge your support or access apprenticeship funds for your business please contact: info@thelpc.uk or to use the form on www.thelpc.uk/recovery.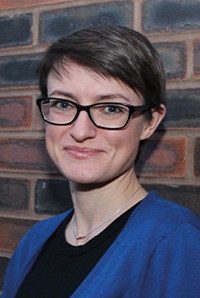 Anna Ambrose, Director of LPC.