Author: Maha khan Phillips
The financial services industry still has a long way to go on diversity. Less than 1% of investment managers are Black, according to data from the Investment Association. To shine a light on under representation in the industry, CFA UK's Black Professionals Working Group has launched a new campaign, #WHATIKNOWIS, engaging with its network of Black professionals and their allies. Alongside that campaign, Professional Investor has invited industry participants to share their own experiences, and pass on advice to those just starting out or considering a career in financial services.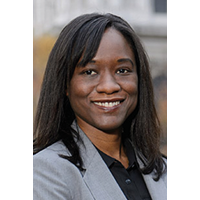 Gillian Elcock, Co-founder and Chief Executive, Denny Ellison Investment Management:
"Always do excellent work – go above and beyond what is required. Then make sure that your contribution is recognised by your managers and by others who can influence your career. Actively seek to build relationships within your organisation so that there will be people willing to push for you at the right times: promotions, key assignments, etc. Build external relationships as well; as your career progresses, they will be key to finding new jobs and opportunities. Former clients, colleagues and bosses can be key in this respect, so don't burn bridges with anyone. And do try to find a mentor who can provide you with guidance and advice, especially in the early part of our career. This should be someone who is truly interested in your development and wants to help you succeed."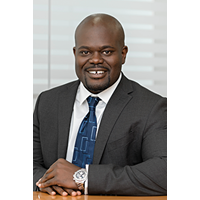 Darren Johnson, Chief Operating Officer for Listed Equities at Impax Asset Management:
I came from a modest socioeconomic background and did not see many people with backgrounds similar to mine in prominent positions in this industry. I used to think that this was a disadvantage, but I came to realise just how much of an advantage difference can be. I did not get to where I am despite of my background, but because of it. My career today is a result of knowing that real difficulties can be overcome, it's only the imaginary ones which are unconquerable.
It has been pleasing to see companies, both big and small, start to take stock of diversity, equity and inclusion issues within their organisations and take steps to address any barriers that may exist. Representation empowers people and encourages all of us to learn from people that are different from us. It also has societal impact, as it not only affects how people may see underrepresented groups but also how underrepresented groups see themselves, which to me is powerful."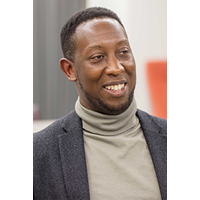 Lindsey Stewart, CFA, Senior Manager on KPMG's investor engagement programme:
With everything that's happened in the last year, there's a lot that's been said and promised as regards making the organisations we work for more diverse and inclusive, and particularly more inclusive of the Black community. And what's really coming to the fore is that it's so important to have not just the surface-level appearance of diversity – though that is important in its own way – but also genuine cognitive and experiential diversity. That's what lies at the heart of the #WhatIKnowIs campaign – that diversity is about what people know, not just what they look like; and that the tacit knowledge Black colleagues in financial and professional services have is an under-utilised resource that can benefit forward thinking businesses that choose to tap into it.
Another important aspect of #WhatIKnowIs is that we've all come up through the industry over the years and picked up a few 'bumps and bruises' professionally speaking. Some self-inflicted, others not so much. All of us agree that it would have been great to have mentors from a similar background to help us avoid those scrapes. So that's a key part of this: providing visibility and an offer of guidance to those starting out in the industry."
Marisa Hall, Co-Head of the Thinking Ahead Institute at Willis Towers Watson:
"Fight the narrative in your head that you don't belong. The investment industry is full of opportunity to have a meaningful impact on the lives of other people and our planet – it is your story, your talent and your drive that can make a difference. Don't try to make heroes or villains out of anyone – you can learn from both good and bad examples and often spending time to understand different motivations can help bring clarity.
This outlook has taught me to seek wisdom from everywhere – my two mentors don't look like I do but their experiences, their insights and their authenticity make me see the world through varied lenses. I find little fulfilment in being 'the first, the only, one of a few' – to me it's more about finding and being part of a supportive team that wants to deliver excellent results and this can only be supported by good governance and a strong culture. Be a part of building this."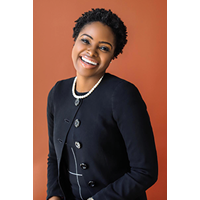 Aneka Beneby, CFA, Portfolio Manager within the discretionary team at Julius Baer International:
"Throughout the various stages of my career I have been extremely fortunate to have had mentors, people who have committed precious time and effort into my life. Mentorship has been beneficial to my career in three crucial ways. Firstly, it has helped me identify and develop critical skills for personal growth and professional development such as leadership. Secondly, it has provided me the support and confidence I needed to be put forward for opportunities where I was able to demonstrate my abilities. And finally, mentorship has given me access to senior leaders who I may not have otherwise been able to access, allowing me to be visible and benefit from sage and unique advice.
I encourage young professionals to seek out mentorship and to truly value that opportunity. Build a trusting relationship with a potential mentor and allow it to flourish naturally. Ensure that this person truly has an interest in your well-being and development. Finally, consider becoming a mentor yourself - no matter how young you are. You have something valuable to impart and it is a privilege to be able to make a difference in someone else's life. In this way, mentoring creates a powerful butterfly effect."
Fola Anjorin, CFA, Lead Business Analyst, Capital World Consultants:
"I see a lot of good changes in the financial services professional environment for ethnic minorities in the UK, compared to how they were just over 20 years ago when I was first starting my career. Advances in information technology have increased opportunities for obtaining access to the industry, with careers ranging from programmer to portfolio manager. I am very grateful to be a beneficiary of this progress.
I however also see in recent years a culture of polarisation and intolerance encouraged by access to the wrong type of information via social media leading to increased prejudice that negatively impacts social and professional environments.
I firmly believe that to see positive change, action is required. I am therefore happy to be involved with the CFAUK #WhatIKnowIs campaign in increasing awareness of existing and new challenges faced by ethnic minorities, and having the opportunity to engage in programs that send out affirmative messages, using social media as a force for progress.
My advice on achieving success in financial services or any other industry is to stay positive, focused, and execution-minded especially in the face of noise and distractions. Be visible, vocal, and value the lessons you can learn from both good and bad experiences.
I look forward to exciting times ahead."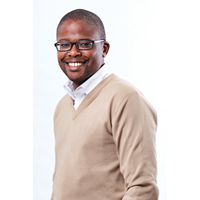 Tumisho Motlanthe, CFA, Portfolio Manager at Coronation Fund Managers:
"My advice to anyone starting out or considering a career in investment management is to understand that whether it is financial services, or some other professional discipline, you're likely to be underrepresented. Knowing this ahead of time should help you focus on what it is that everyone should be at the firm for – the work itself.
While people may have different backgrounds, what must be agreed upon is the common goal to do good work. What is also important, is knowing how you function to deliver your best, and making sure you contribute towards the creation of an environment that allows you to deliver your best. There isn't only one way to deliver excellence and the place you work at, or hope to work at, should be mindful of this, and thoughtful in how it integrates different ways of working to achieve the common goal."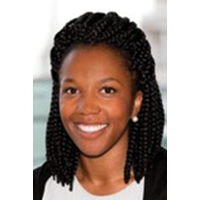 TinaShé Tande, CFA, Member of the UK Institutional Sales team for BlackRock's ETF and Index Investing (EII) business:
"The first piece of advice I ever received upon joining the working world was around the importance and power of a strong network. Today, that is still the most valuable piece of advice I have ever received and something that I always share when asked.
Not only can a strong network provide assistance in performing your role effectively, it can also provide guidance and mentorship, which is super important as you progress up the corporate ladder, it can keep you in the loop with career progression opportunities, and it can provide additional individuals to speak positively about what you are doing on your behalf. You aren't going to have the same strength of relationship with everyone in your network, and different people will play different roles, but ultimately a diverse team of people that you can leverage, across all levels, is crucial."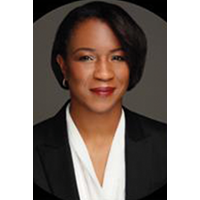 Caroline Vincent, ASIP, Multi-Asset Fund Manager, Wesleyan Mutual Society:
"After working in the investment management world for over 25 years, what I know is that it can be rewarding and challenging, exhilarating and taxing, but definitely a career worth pursuing.
I'd advise anyone to first and foremost to be yourself. Work hard and be keen to learn, but always help others along the way. I'm passionate about training others and mentorship. Those kind words, or just your very presence can have a material impact on others trying to step on the career ladder.
Don't be afraid to speak up and to speak out. Go the extra mile to make yourself visible but also be humble; tough trick, but well worth mastering.
Above all else, try to find a role that allows you to love what you do, it won't feel like work and it'll definitely enable you to have a flourishing career."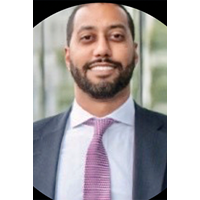 Eric Houston, Senior Legal Counsel, RBC Global Asset Management:
"Building an inclusive culture starts with having open, and sometimes difficult conversations. Keeping your head down and hoping things will improve on their own will not create the change the financial services and investment management industries need with regard to diversity and inclusion.
Following the global social justice movement on race in summer 2020, we know the importance of saying the words "Black", "Ethnic Minority", or "Asian" in order to have a real dialogue on the difficulties these communities and others face inside and outside of the workplace. It is no longer reasonable to say "I don't see colour", because as a Black man, people have seen my colour my entire life and have treated me accordingly. Recent disparaging comments from professors at the law school I attended in the United States regarding Black students are a reminder of the bias many individuals in positions of power still hold in 2021 on Black people and other ethnic minorities. How does this conscious or unconscious bias affect critical outcomes such as university grades, job opportunities and career advancement of Black professionals?
My advice would be to seek mentors and/or sponsors early on in your career that can guide you on your journey. Further, it is never too early in your career to get involved, to volunteer, or to make suggestions for improvement within your own team. Remember that you have a fresh perspective and that you will be able to invigorate a team with your unique ideas and experiences. Share them. And speak up. Now is the time."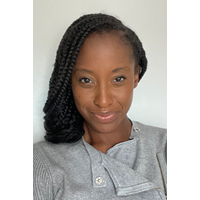 Natalie Gregoire-Skeete, CFA, FRM, Senior Manager within Financial Services Consultancy at EY:
The What I know campaign is wonderful in its simplicity yet powerful in outcome. Sharing personal, relatable experiences is hugely impactful, especially for those entering the workforce, and mentorship can be a pivotal element to success, particularly to less represented groups. My advice is to remember to look at the bigger picture. Take each day as it comes, but keep the overall goal in mind, because many small parts make up that big picture. When you look back you may be surprised at how far you have come, especially when you recall the days it all felt too much. For projects that seem daunting, challenging or even insurmountable, where the hours are long and pay-offs seem distant, push on and know that you can make it through. However, also remember that you bring a unique perspective, so don't be afraid to point out where you believe a different approach could produce an even better outcome.
Diversity of thought is critical and hard work is key; your voice can bring huge value