Author: Maha Khan Phillips
The Covid pandemic has put more vulnerable people at risk, most of them women and children. For the investment industry, there is a duty of care, writes Maha Khan Phillips
The Covid-19 pandemic and subsequent lockdowns have brought many challenges, not least for victims of domestic abuse. In the UK, national helplines for victims of domestic abuse have reported large spikes, increases of over 50% in emergency calls – some up to 80% - while figures from the EU last June showed a 60% rise in calls for help because of domestic violence. Two women are killed by a current or former partner in England and Wales each week, according to Refuge.
Should this really be on the investment industry's radar? The answer is, unequivocally, yes, but for a host of different reasons.
In January, business minister Paul Scully wrote an open letter to companies, highlighting the lack of awareness and the stigma still associated with speaking about domestic abuse at workplaces. He called for companies to establish policies around domestic abuse, create safe spaces for employees, and connect them with the right organisations. For many victims, going to a workplace is a sanctuary, one which has currently been removed.
If you think this has nothing to do with your firm, think again. Almost one in three women aged 16-59 will experience domestic abuse in their lifetime, according to the Office of National Statistics. That means some of the customers, clients, and colleagues of most investment companies will be affected.
For Aviva, domestic violence became a focus when a small team (including a graduate trainee) designed specialist awareness training for customer-facing colleagues to support victims. The firm initially rolled out the training to 150 people, helping employees identify signs of abuse, and offer best practice responses to customers and colleagues who needed support. Aviva worked with specialist charity SafeLives. Now, 1200 employees have completed the training, and Aviva has provided support not just externally, but also internally, to victims of abuse.
"We realised that you could find victims of domestic abuse everywhere, not just with customers, but also with our colleagues. We've had a couple of stories where an issue has been spotted with a colleague," says Danny Harmer, Chief People Officer at Aviva.
Financial coercion is often a facet of domestic abuse, which makes it critical for firms that offer financial services to customers to be aware of the issue. "I have listened to a recording of a call, and it was clear that the customer phoning us was being coerced by a partner. Vulnerable customers are sometimes not allowed to make the choices that they should be able to make, on something like a financial product," says Harmer.
One Women's Aid survey revealed that nearly a third (31.9%) of respondents said their access to money during the relationship was controlled by the perpetrator of their abuse. Many of them have turned to their banks for help. It is the reason that many retail banks, such as Lloyds, HSBC, Barclays, RBS, and Santander, have all launched their awareness training.
It is not just retail firms that have a duty of care however. Lorraine O'Brien, Chief Executive of the Employers' Initiative on Domestic Violence (EIDA), says that businesses can play a vital, and in some cases, literally life-saving role in tackling domestic abuse.
"It is now commonplace for work to invest in staff well-being, to support positive mental and physical health, and so for employers to make it known to their staff that they are also cultivating an open supportive culture for those suffering at home is a natural extension of that. For too long, the approach to domestic abuse has been that it happens behind closed doors, that its someone's private business, but one of our key aims as an organisation is to work with businesses to break down those assumptions and barriers, because it's only by tackling the stigma, and shroud of historical secrecy around domestic abuse, that we can change our culture as a society, to break down barriers and help more people," she says.
Business Imperative
O'Brien also points out that there is a business imperative at work as well. One of EIDA's founding organisations, Vodafone, along with KPMG, reported last year that UK businesses lose £316 million in economic output a year as a result of absences related to domestic abuse. On an individual level, for a female victim of abuse the impact on career progression means potential loss of earnings of £6,000 a year.
EIDA has seen a 36% rise in new members since lockdown began. Goldman Sachs, a member organisation, is also part of the group's 'beacon programme', and Caroline Gunn, the firm's head of employee relations in EMEA, says the company had started engaging with experts in the space, and was quickly struck by EIDA's impact, knowledge, and ability to make change happen.
"We decided to become a beacon and member of EIDA to take a visible step forward. As part of this we are focused internally on providing the right support to our people, and also more broadly for the communities in which we live and work. In leaning in to this topic externally, we hope to create an open dialogue on something which affects people from all walks of life," she says.
Impact
For impact investors, there is another way to make a difference. Last year, the social impact fund manager Resonance launched its Women in Safe Homes (WISH) fund, in conjunction with Patron Capital and Big Society Capital. It aims to address the need for affordable and safe homes for women who are survivors of domestic abuse, are experiencing homelessness, have been involved in the criminal justice system, or have other complex needs, while at the same time making returns for its investors.
"The Women in Safe Homes fund exists to support and empower women in a range of challenging circumstances, including those fleeing domestic abuse. It is a gender lens impact fund, it has an exclusive focus on women and is seeking to increase capacity in women's sector organisations to manage property and tenants, guided at every level by the voices and experience of women," explains Simon Chisholm, chief investment officer at Resonance.
He believes it is important to raise awareness in order to move forwards. "Raising awareness of these issues is always helpful. We never know in what professional capacity we can sometimes make a difference. Just for a fund like this to exist, means people in the investment world are talking about the issues facing women in domestic abuse situations."
For the investment industry, an important step forwards would be for the problem to be widely recognised, and for companies to begin to question their own duties and obligations around domestic abuse.
"In the same way as with mental health, there is an awful lot of stigma attached to domestic abuse issues. Being able to have the conversation, being able to talk about it openly, to share stories, where people are prepared to, or anonymously if appropriate, helps break down those barriers," says Aviva's Harmer.
If you are in need of support, please call the National Domestic Abuse 24 Hour Free Helpline: 0808 2000 247 or you can contact them online: https://www.nationaldahelpline.org.uk/
If you are interested in joining The Employers' Infinitive on Domestic Abuse, you can contact them here: https://www.eida.org.uk/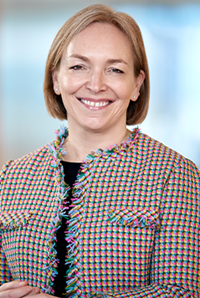 Danny Harmer, Chief People Officer at Aviva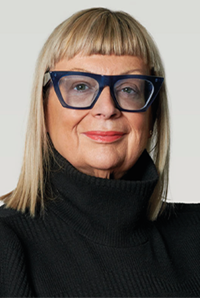 Lorraine O'Brien, Chief Executive of the Employers' Initiative on Domestic Violence (EIDA).
A former global commercial director of Chelsea Football Club, senior director at Trinity Mirror, and CEO of Charities Trust, Lorraine has 25 years' experience of leading businesses, directing their commercial strategies, and driving growth through partnerships for global brands. She has broad sector experience gained from working with companies such as Walt Disney, Siemens, Emirates Airlines and Everton Football Club. Appointed as CEO of The Employer's Initiative for Domestic Abuse in June 2020, she is driving the EIDA's membership growth, fundraising and reach of support.