Author: Maha Khan Phillips
Controlled environment agriculture provides protection and maintains optimal growing conditions throughout the lifecycle of crops, and provides opportunities for investors looking to extend their ESG allocations, argue Paul Jayasingha and Pierre-Marc Levesque
If you are in need of greening your portfolio, an actual greenhouse may be in order. Integrating ESG into your portfolio is all well and good, but how can its impact be truly measured? Our research, recently conducted into how institutional investors are using real assets to generate sustainable returns, feed communities and plant seeds that will provide for decades to come, reveals that real assets, and controlled agriculture in particular, are a good way to engage with the real-world of sustainable investing.


Tangible and physical assets
Measuring the actual impact of sustainable investing has proven to be one of the biggest challenges of integrating ESG. Real assets, tangible and physical assets typically found across real estate, infrastructure, renewable energy and natural resource sectors, are expected to provide ongoing value and services to society. They are resilient and are more than just a compliance requirement or checking 'ESG' off a list.
Real assets also have other benefits as sustainable investments, in a purely financial sense. They are built to last and have an on-going value and service over decades. A tangible, physical project requires major upfront resources, and so by necessity takes the long view about returns. Often as a condition for proceeding with construction, these projects consider future societal needs, have long lasting governmental support and will address the evolution of consumer preferences.
Real assets investing can facilitate practical integration of ESG considerations through the identification of ESG themes and trends where there is the greatest opportunity and currently low exposure. Real assets allow investors to access investment opportunities at the right stage of a project life – where capital is most needed – which in turn allows for an attractive target return and tangible impact.


Greenhouses
And so to greenhouses as an example of all these principles coming together. "Controlled environment agriculture", as the technology is known, provides protection and maintains optimal growing conditions throughout the lifecycle of crops, in multiple seasons. Research has found that the North American food sector in particular is undergoing a transformation to increase levels of controlled environment production. This is set to continue globally. Growth in the sector has strong foundations in recent technologies – and has growing consumer demand.
These greenhouses address multiple sustainable challenges facing traditional farming. Management of resources such as inefficient water use and top soil erosion have come increasingly under scrutiny. Governments, now more than ever, have increased ambitions around food sovereignty and maintaining – and creative – shorter, more resilient supply chains. Such things that take into account increasingly extremes weather and demand for fresh, seasonal produce.


The Benefits
Environmentally, the benefits are clear. These investments can directly reduce land-use requirements which prevents biodiversity loss and deforestation. Energy consumption could also be lower thanks to the potential of new, renewable technologies. An all-year growing season means more predictable and secure food supply, transparency on food safety and allows for minimal use of artificial chemicals. Reduction of the amount of water needed for most produce allows for continual agriculture in areas suffering from drought and extreme weather.
Local communities also benefit. Employees' wages are typically higher, last the whole year in a full-time capacity (not just one or two seasons) and fan out into the wider economy. This provides stability to the community and enables job progression, which more traditional, temporary agricultural jobs tend to inhibit. The construction, pre-development and maintenance of the facility itself also provides for high-skilled jobs. The proximity of greenhouse to populations also allows growers to avoid spraying chemicals on route to begin the ripening process – fruit and vegetables are perfect when they are picked and perfect when they arrive in customers' shopping bags.
Greenhouses are also resilient to unpredictability. To take one country as an example, in the past few years, traditional farming in the United States saw two outbreaks of E. coli infections that led to significant recalls of romaine lettuce. However, leafy greens grown in controlled environment facilities in the same country were not subject to recalls since the risk of contamination was so low.
Even in 2020, when the Covid-19 global pandemic caused sweeping lockdowns and severe economic contraction and business restrictions, not only were these facilities deemed essential, but there was an immediate increase in demand for locally grown fresh produce that did not have to travel far. Prices rose temporarily which led to record revenues of these facilities and, importantly, an increased awareness of a new agricultural technique.


Investing into real assets
So what is the relevance for a professional investor, rather than a professional farmer?
Greenhouses – and other such real assets – encapsulate the challenge of solving for long-term investment returns. Investors can plug in to thematic drivers in consumer demand, directly measure their improving carbon intensity, and have the reassurance of a physical piece of capital.
What's more, by allocating more into real assets – especially environmentally conscious projects – investors can generate strong risk-adjusted returns while helping to provide additional diversification benefits to an investment portfolio.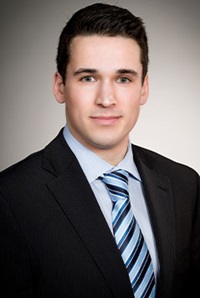 Pierre-Marc Levesque, is associate director at Willis Towers Watson.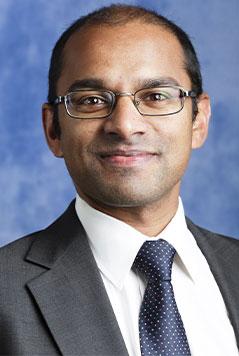 Paul Jayasingha, is global head of real assets manager research at Willis Towers Watson.