The financial services industry has been making progress on gender balance in the workforce and this progress is beginning to be reflected in the numbers. However, 20% representation of women on executive committees and 23% on trustee boards is not enough. There is still a long way to go to create a profession where women have equal access to opportunity and positive outcomes.
On 10 March - during the week of International Women's Day (8 March 2021) - CFA UK invited industry experts to discuss some the important issues on how we work together to raise awareness of inclusive work cultures where women's careers thrive, and achievements are acknowledged. Our panel debated and discussed the following four issues:
With regulatory catalysts including the new Pension Schemes Bill in the UK, EU taxonomy and other requirements, the organisations within financial services are prioritising sustainability among their key goals. Diversity and Inclusion clearly plays an important role in furthering their sustainability ambitions. How are asset owners currently assessing the business case or commercial benefit for diversity and inclusion within their investments?
Race and ethnicity are key priorities within the overall diversity and inclusion agenda. Women of colour have been seen to have some of the hardest challenges. By the end of March 2021, we will see only 4 black CEOs within the Fortune 500, only 1, Roz Brewer CEO of Walgreens, will be a woman. What steps can the financial services industry take to ensure that we see both women as well as women of colour increasing among the senior ranks?
Given some of the facts about women as users of financial services such as two thirds of household spending is controlled by women, 40% of total global wealth is now held by women, 40% of entrepreneurs around the world are women, women are more likely to be un- and under-insured than men, and women invest more of their wealth in cash and bonds compared to men. What concrete actions are you seeing the financial services industry taking to capitalize on these significant business opportunities?
The gender pay gap over time has compounded into a gender pension gap with pension payments to women 25% lower on average than for men and as high as 40% in Germany. Given the gender gap in pensions is significantly higher than the average gender pay gap, estimated at around 13% by the OECD, what proactive steps can the financial services industry take to readdress the balance not just in the now, but to address this significant future issue?
The closing remarks from Marg Franklin, CFA CEO of CFA Institute, summarised the clear business case for diversity and the conditions that are needed to drive change to close the inclusion gap. The recent pandemic has laid bare the vulnerabilities in the structures and systems that can block progress which is why it is so important to continue having conversations around how we can tackle them. Making meaningful progress for safe and inclusive work cultures and communities includes making a wider lens for inclusion including race, gender, disability, sexual orientation, mental health, and age.
See the recorded event webinar for the full discussion.
Meet the panel: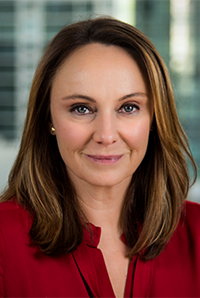 Virginie Maisonneuve, CFA, Director, Ajiliti Partners
A global investment leader with a track record of over 30-year of performance, team leadership and innovation, Virginie has held various portfolio management and CIO positions for companies such as Eastspring, Pimco, Schroders, Clay Finlay, Batterymarch, State Street Research and Martin Currie in global locations. Virginie is a member of the Future of Finance Council (CFA) and is also a board member of Ajiliti Partners, a Singapore based Fintech company. She was previously chair of the CFA UK woman's network and is a founding member of the Buyside Bloomberg Women's network in Asia. In 2020 she was named on in 10 most inspirational women of City leaders by Brummell.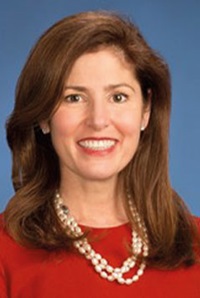 Kathleen Hughes, Partner, Global Head Liquidity Solutions Client Business, Goldman Sachs Asset Management
Kathleen is global head of the Liquidity Solutions Client Business in Goldman Sachs Asset Management. She serves as co-sponsor of the Consumer and Investment Management Division Women's Network in EMEA and co-sponsor of the EMEA Veterans Network. Prior to joining the firm, she was head of Global Liquidity sales for EMEA at JP Morgan Asset Management. Kathleen's career at JP Morgan began in 1990 and included 10 years as a private banker and 10 years in Asset Management Sales. Kathleen is a committee member of the CFA UK Inclusion and Diversity Committee and a member of the Atlantic branch of the Investment Company Institute Global Policy Council.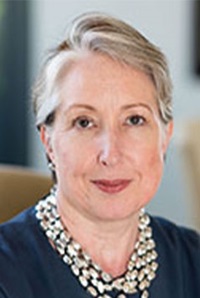 Sarah Maynard ASIP, Global Head, External Inclusion & Diversity Strategies and Programs, CFA Institute
Sarah leads a global, industry-recognized, external I&D program portfolio for our key stakeholders: candidates, members, societies and institutions. An experienced investment professional, Sarah previously worked for Majedie Asset Management, an independent global investment firm based in the UK, where she was Client Communications Director and Head of Stewardship. A founder of CFA UK's Women's Network, which is now the Inclusion & Diversity Network. Sarah previously worked as an analyst and fund manager. She earned her MA degree in English Language and Literature at Trinity College, Oxford, holds the ASIP and is an Associate of the Chartered Institute of Personnel & Development.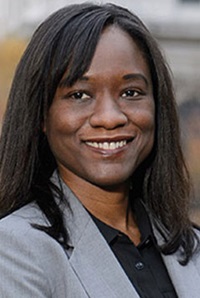 Gillian Elcock, Founder, Denny Ellison
Gillian is the CEO and Co-founder of Denny Ellison Investment Management. She is also the Founder and Director of Denny Ellison Enterprises Ltd, an independent research and analyst training company. Before Denny Ellison, Gillian worked as an equity research analyst for several years at Putnam Investments and Insight Investment. She started her career as a management consultant at The Boston Consulting Group. Gillian sits on the Board of the CFA UK. She is also Chair of the CFA UK's Networks Steering Committee. Previous roles include Vice Chair of the CFA UK's Content and Networks Steering Committee, Chair of the SIG council, Co-chair of the Research Analysts Special Interest Group, member of the Careers Committee and member of the Membership Committee. She was awarded the CFA UK Volunteer of the Year Award in 2017. Gillian holds an MBA from the Harvard Business School and MEng and BSc degrees from the Massachusetts Institute of Technology. She is also an award-winning author. She was named a finalist in the Investment Analyst of the Year category of the Women in Investment Awards in 2018.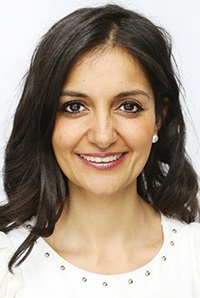 The webinar was moderated by Rupal Kantaria, Partner, Olivier Wyman
Rupal is strategic advisor to Oliver Wyman's Social Impact team, which takes a capabilities-based approach to creative positive social change. She is passionate about access to finance for women, as well as gender diversity in financial services, where Oliver Wyman continues to drive the global agenda and provide actionable solutions. She co-chairs Oliver Wyman's women's network across 30+ offices globally, leading programmes including executive-level cross-company mentoring with the 30% Club and speaking at conferences to share best-practices. Rupal launched KidzForChange, a campaign supporting parents to ignite their children's social conscience and plays a strategic role for her family charitable foundation, GMSP where she believes in the power of social enterprise and impact investment to provide sustainable innovate solutions to global challenges. Rupal is on the advisory board for an international executive-search firm. In 2016 she was listed on Brummell's 30 Ones to Watch 2016: Rising Stars of the City and as a 2016 Rising Stars Diversity Winner.