The 2019 Mentoring programme was able to match more than 30 pairs. We hear from two mentors about their experience and what they gained from helping others in their careers.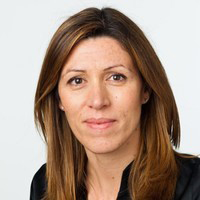 Francisca van Dijken, CFA - Mentor
It was around New Year when I got an email from CFA UK calling for mentors, that time of year when you are thinking through new year resolutions. I did not reply immediately but slept on it for a few days. Life is busy for all of us but two reasons to apply kept surfacing.

The first reason was that it was my time to give back. The second reason was my life motto - 'Life happens in the meantime'. What differentiates people is what they do in their meantime. We all have jobs to go to, we all have people we take care of, but it is what you do beyond that makes your life special, different, exciting, rewarding.

So, I applied and the next thing I knew is that my application was successful. I had a mentee to mentor.

The first time I met my mentee I felt an immediate connection: polite, polished, very bright, hardworking, great principles, working for a reputable company. But why the mentoring?

"I get no recognition," she said. The sessions began and we shared and compared corporate cultures. In a world where resilience seems to be the mother of all attributes, I saw there was something yet more important: mental health.

Not everyone feels like they fit in a team or more importantly in a culture, we want to have long careers in one organisation, and we all know the grass is not always greener. We need to draw a line and give ourselves a chance to grow and learn, to restart and be happy. By the summer my mentee started applying for new roles. I questioned her throughout: "What has led you to apply, why? Let's prepare for the interviews: what will you say if you are asked this? What do we know about this?"

You cannot help thinking about those interviews as they happen and yet, you respect the terms of the relationship and wait for the next session. Then she arrives for coffee with a big smile, "I got the role." I had no doubt I told her - a brilliant CV, serious working experience and a great interview.

For the organisations: one lost talent, another gained talent and while attrition and change are part of our world, we all know that we are no more than the talent that surrounds us. And in front of me, throughout this journey, a constant mirror and a reminder of the impact that words, decisions and culture will have on the success of my team. I believe I was the one who learnt the most.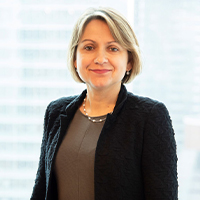 Jenya Brown, CFA - Mentor
Around this time last year, I received an email from CFA UK about the mentoring programme and the possibility of becoming a mentor. I found it interesting as I had recently changed jobs and vividly remembered my soul-searching months of finding the right career opportunity and the relevant peers to talk about it with.

You may ask, "Why not talk to your partner? Or bounce ideas off your friends or colleagues?" Well, my husband, who is very supportive of my career, is not a finance man and it would be futile to ask him "Should I stay on the sell-side or move to the buy-side?" as he does not know the difference. His reply would be that he is supportive of any direction I might take. Then, there are friends, many of whom work in finance. It is useful to talk to them about careers, but inevitably the topic moves to other more social and common areas. And finally, colleagues, that is a tricky one, for various reasons very few of us can really brainstorm with our colleagues about our career options.

Hence, I became a CFA UK mentor. I believe that the mentoring programme is a unique opportunity for like-minded people in the same field of work to discuss aspirations, potential career options, and doubts which we all may have. My personal mentoring experience has been rewarding as I could see the progression of our conversations and I also recognised my earlier career thoughts and struggles as the programme continued. With hindsight, I think we were lucky that we (as a mentor and a mentee) were well-matched in our background, our approaches to career development and in the goals we both sought to achieve. I encourage CFA UK members to apply to the programme as we have so much to learn from each other.

If you would like to become a CFA UK Mentor, we are open for applications on 9 December 2019. APPLY TO BECOME A MENTOR