Author: Liz Codd
I'm a working dad with two young kids, and I want more flexibility in my working hours. Despite the lessons of Covid, I feel that many employees pay lip service to the idea of a work life balance. I have a demanding role, and I worry that if I ask for too much flexibility, I won't be seen as a team player. How can I negotiate what I need without being seen as uncommitted, and without it impacting my career prospects?
Thank you for a very topical question. The move to virtual working from home has been interesting to say the least. On the one hand it has introduced the opportunity for greater flexibility - around when and how we get our work done and making it possible to take care of family and home-related tasks during what used to be the 'working day'. On the other hand, it has tended to result in employees feeling that they are expected to be 'always on', working in the evenings as well as during the day. The line between work and home life has become even more blurred than it already was.
Having said all that, we can create boundaries for ourselves - it doesn't always seem that this is the case but we can make more choices than sometimes we realise. Employers will typically accept all the hours of work that we are prepared to do so it is up to us to decide how many hours is enough.
My suggestion is to start by setting boundaries around your work, boundaries that are acceptable to you bearing in mind what you want to achieve from work. It may be that you can increase the flexibility of your working life and not need to make a formal request for flexible hours.
Turning to making a formal request for flexible hours - I want to acknowledge that it is easier in some organisations than others. Do you know how your organisation has reacted to other people making similar requests? Do you know how your own manager is likely to respond? Can you find out what makes a request more palatable?
One option is to consider asking for flexibility on a small and temporary basis as a first step to see how that goes. In my experience it is good to be ready with a plan for how you will get your work done within the flexible schedule you are asking for. This will provide your manager with reassurance and demonstrate your commitment and how seriously you take your work. Your manager will of course be thinking about how the work of the team gets done if they approve the request so if you are ready with a plan or proposal then this will make it easier for your manager to see how it might be possible.
You might want to consider having an initial conversation with your manager to 'test the water' before making a formal request. This will help you to gauge the impact of making a request and then you can decide the best course of action.
I hope my suggestions are helpful and that you are able to negotiate a schedule that works for you and your employer.
Best wishes
Liz.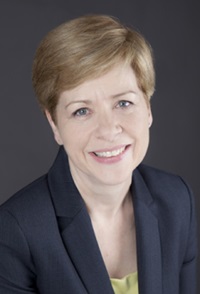 Got a question?
Write to me, and I'll give you some advice, on an entirely anonymous basis.
Queries may be posted in anonymous, general terms, with Liz's response, on our website. Liz may not be able to reply to all queries but will do her best to get back to you.